Food Delivery Script – Simplify Your Food Order and Delivery with Foodpanda Clone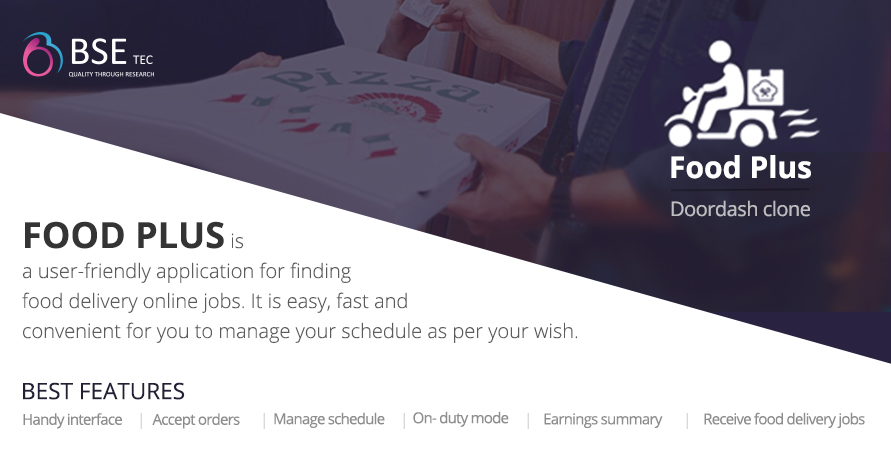 A doordash clone app which simplifies the process of food delivery script nulled as mainly designed for Dashers. A lucrative way to get the commission for scheduled jobs. We built food delivery app to make sure user convenience and to meet the exact requirements at ease.
Let's dive into Foodplus now and explore it's amazing features!
Schedule Delivery jobs:
A restaurant needs a trusted person just like you, so they can create a schedule describing their need for trusted people to complete any delivery nearby. You can see it right from your Available Schedule section which tracks your current location and shows schedules that is near yours.
Availability:
Let the restaurant know about your availability and wait for them to accept it. Now you are all set to go online at the scheduled time. As soon as a customer orders from our FoodPlus App which is like a foodpanda clone script, you get a screen with details of the delivery from where you can accept the delivery within 30 seconds. If in case you are busy we will send it to the next trusted person.
Map route:
Once the customer completes their payment, you are ready to start your Dash to the restaurant. We will help you to navigate with our inbuilt map route feature. If you are in a new city, don't worry! FoodPlus has got your back.
Confirm Arrival & Pickup:
As soon as you reach the restaurant, confirm your arrival in the map showing the path to the restaurant and you can see what the hungry customer wants in a list and pick up from the restaurant.
Confirms Delivery:
Now we will show you the way to reach the customer and to make your task easy in our doordash clone script, as we promised, we got your back!
Get to the hungry customer and make him happy by delivering that mouth-watering food they ordered. Click on "Confirm Delivery" and voila! You are done and you will receive your share in the earnings section.
The above-mentioned features will certainly make the audience look towards Foodplus. Our
foodpanda clone can enable customers to manage their restaurant's activities, order foods and deliver in a* most effective way. For more information, Visit: doordashclone.bsetec.com