Free Responsive Dolphin 7.1.1 Template: Friends Community
Bsetec has added a new theme titled Friends Community in Free Dolphin 7.1.1 Category. It is an exclusive, contemporary, skilled and fashionable template that's perfect for any friends, family and social group. Responsive layout adds worth as it can influence huge sum of people, regardless of their devices and browsers.
Usage of HTML5 and CSS3 makes the Friends Community to be a clean virtual friend's magazine with huge content. We offer whole support through wholesome and simple instructions to build a solid sound website.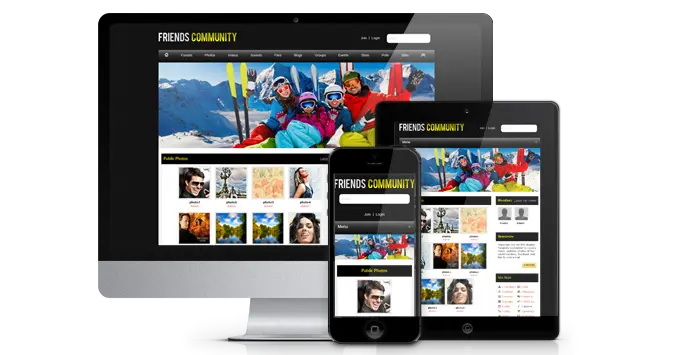 Live Demo: http://bsetecdemo.com/?bd_friends-community
Download Link: https://www.bsetec.com/free-dolphin-templates