Freelance Software that enables you to get started with your own portal similar to Upwork.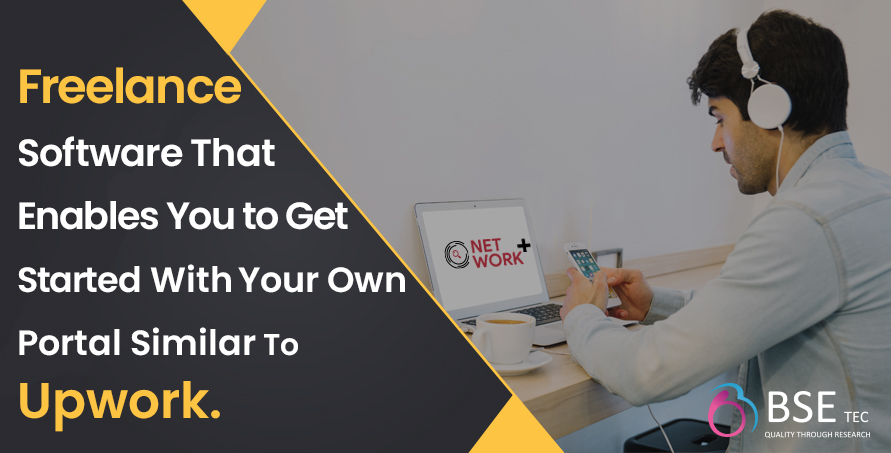 If you wish to create a freelance website where job seekers around the world can get work and earn from home, you are actually in need of the right freelance website script. You can get upwork clone open source from BSEtec. By choosing an upwork clone script, you can save a lot of time and money. This is because of the fact that an upwork clone script nulled is free from error and can be customized as per the client's need.
Network plus is one best upwork clone in the market that works to bring out an app similar to upwork and freelancer. It has various features such as freelance hire, job posting, personal chat through which the client can approach the freelancer and guide him or her on the work that needs to be done. In addition to this, the client, as well as the freelancer, can avoid worrying about safety and other concerns as the app has escrow management built-in especially to give special support to both the sides. The app also has various other features such as bid management in order to maintain harmony among the community.
As an organized platform for freelancers to depend upon, your app would be great to ahead when you use network plus readymade upwork clone script. The users can find out hundreds of jobs related to their field and choose the one that better suits them. The app comes with multiple payment gateways and premium membership subscription which helps the user to get more access and get their money easily.
Get your freelance portal today simply by using network plus. If you still feel like it's a buzzword, we are here to solve all your doubts. Contact BSEtec and learn more about the Network plus upwork clone. You could bring about betterment in society by giving an apt platform. All you need is the willpower to manage the app, the rest is with our team which will create the app and help you in launching it on the play store as well as an app store for ios users.