Future of Freelance Marketplace – Building the New Normal Work Culture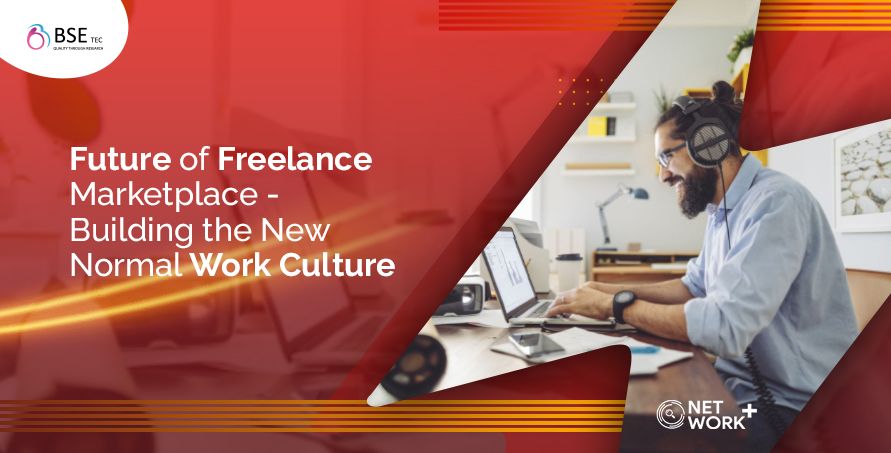 The Future of Freelance work is in the boost from the previous year as every job in the world got threatened due to global pandemic and skill holders like Writers, developers, designers, and digital marketers realized that they can do better if they got some independence in work from homework via freelancing. With freelancing, They can not only earn more but they also get the real value of their work as their earning would not be bind in some fixed salary but it would depend on their quality of work and the number of projects they are uncertain about. With this, the one more benefit that attracts skill holders to come in freelancing is that they get to work in the diversification where they can work for any employer in the world on any project on their conditions of working. Building a freelance portfolio also creates a separate brand for freelancers as their skills and work portfolio acts as their major assets.
Create your own Freelance Website with NetworkPlus
The future of Freelance Marketplace
Today we know that freelancing holds the potential to get the majority of the skill holders but there are major flaws that we may see solved in the coming time. The biggest flaw in freelancing is that we don't have enough platforms in the industry that holds the quality of working and authentication where the freelancer can depend on living permanently as no freelancing marketplace in the world is equipped enough with advanced technologies and resources that may hold the authentication and quality working experience for both clients and freelancers. 
In 2021 we may see these flaws get overcome where entrepreneurs come up with new platforms like Upwork where there is much more than just freelancing. 
Take your Freelance Business to the Next Level with Upwork Clone
Here are some ideas that would develop the new normal working system for new and existing freelancers over the freelance marketplace. 
Authentication as the priority

– The freelancing marketplace should hold the authentication and verification of users as the priority. In this users have to verify themselves as a qualified freelancer with experience and skills tests along with the Id proof verifications. This would not only increase the quality of working experience as no bots would be able to get in and even increase the quality of the platform as you would have the best freelancers for clients all over

the world.
Resources for new freelancers

– We know many freelancers would come and couldn't get projects easily as they wouldn't hold some experience in freelancing before, For them, you can set up some practice resources for training. Like you can give them practice projects that they could do to earn badges and verifications along with free connections over the platform. This is the best way to earn their loyalty over the platform as you as the platform are investing in their career enhancements. 

Elearning in Freelancing-

This is the best business idea and quality development idea for freelancing as in this you can integrate eLearning features over the platform. you can check out the basic freelancing courses and skills development courses to integrate into your freelancer marketplace for freelancers. You can even have some paid elearning courses as advanced courses from where you can set up another revenue generation model. 

Protections and securit

y- To make the platform more advanced and qualitative, You can develop a platform with some advanced features to protect the interest of both clients and freelancers. features like Dispute management system, Escrow system, Reports management system, Client payment verification system, anytime support for freelancers and clients, and many more.
The Best source of development of freelance marketplace-
We have NetworkPlus to offer you here that can make every feature and customization possible that we discussed today. NetworkPlus is the well designed Upwork Clone Script developed exclusively by BSETec to make it easy for entrepreneurs in the world to enter into the freelancing industry with the powerful platform. This is the readymade Upwork clone script as it even includes the advanced readymade features. This is an open-source udemy clone script so you can customize any feature and tool in this script according to your will with full independence. 
Check out its free live demo right now to see how every single feature works in the front end and back end as well with the Upwork clone script. Also, check out the more detailed information about this clone script only at NetworkPlus. 
Feel free to comment on any new feature or idea you have in mind in addition to the above we mentioned.