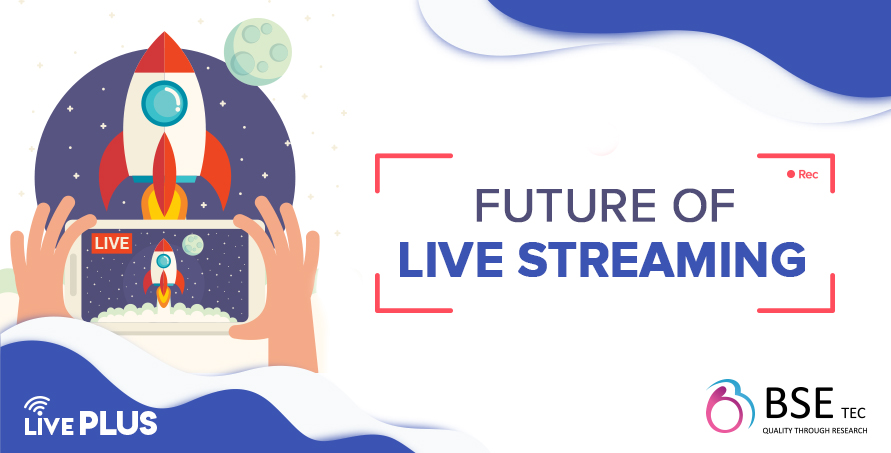 Live streaming is gaining immense attention from those who are on the lookout for new and innovative ways of delivering content. It is a breakpoint in the world of social media. It is trending due to its interactive and engaging quality and is utilised in many of the top social media platforms like Facebook, Twitter, Instagram, YouTube etc., In short, Live Streaming is the future of video content.
Our periscope clone, LivePlus instantly captures live footages and transmits it to HD devices. Live streaming scripts help you engage audiences all over the world and thereby establishing global connectivity. With LivePlus, viewers won't miss a beat and watch sensational events anywhere and at any time. It is also used in businesses either to expand and promote their brand name or to launch their products live. This generates greater revenue. Not only this, it can be used for polling, meetings and collaborations to meet communication, participation and connectivity challenges.
Our bigo live app clone rises up to the occasion and provides swift and high-quality video content to grab the attention of the audience. One of the best pros of the live streaming app is that the videos cannot be edited and are authentic. You can also watch a previously broadcasted event as it can be reposted on YouTube for people to watch later. Our live TV streaming python script features the best live sports coverage, news, national and international events and other entertainment channels.
Our LivePlus app has exemplary features like Multi-broadcasting, Angular 5 material design which cuts out buffering, social login setup etc., So if you want to own, an affordable, add-free live streaming app refer to our website and get your hands on the demo app available on App and Play store.