Get your online Real Estate Marketplace off the ground with Asset plus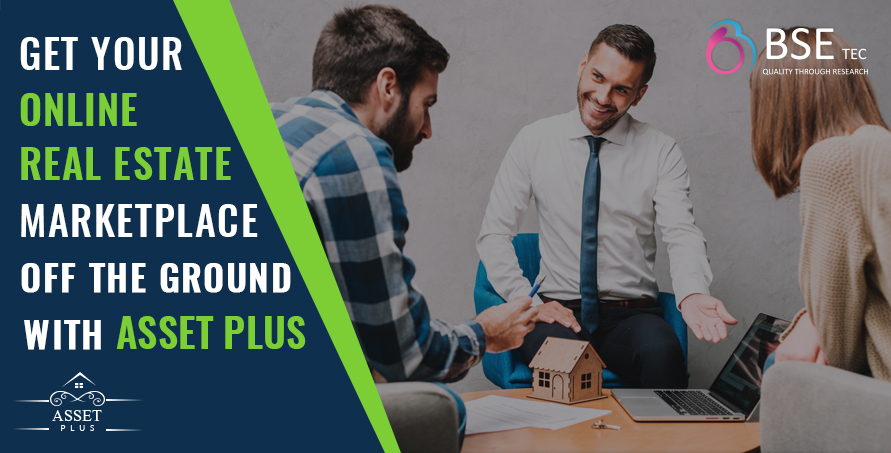 The current masses are smitten with the idea of real estate business. Online Real Estate marketplace has a terrific outreach and is a business hub for property buyers, sellers, renters and other main players in real estate. There is a growing need for a site to streamline properties that pave the way for quality real estate investments.
The humdrum conventional methods of real estate, in most cases, is wanting in coordination and transparency as the client's and realtors are not completely honest regarding the price, facilities, insurance etc., Sometimes there are inaccuracies in property details which leave a huge dent in the client's wallet and time. Companies like BSEtec exudes such inconveniences by presenting viable Real estate scripts parallel to the apps like Trulia and Zillow with a Trulia clone script called Asset Plus. Our Real Estate PHP script assists users in finding credible properties with high-tech features like map-based search; Lead management; Bid management; Feature listing; Calculators to gauge affordability, tax, appraisal, refinance etc.,
On our Trulia clone app, prospective property buyers can scrutinize properties, filtering them on the basis of price, age of the property, locality, safety, commercial or residential, if appliances of the property are included or not etc., we flaunt a plethora of properties and side-step real-estate ramifications. Clients can not only buy/sell/rent, but they can also pre-book and be informed about the ongoing construction and are on the right track with the help of reviews, ratings and reports. As the buyers, realtors and builders have different registrations they have unique dashboards to manage properties.
Also, are great perks of picking us as we offer free installation and technical support which makes the whole job hassle-free. So, BSEtec's Real Estate website clone is your one-stop site for all things regarding real estate and chiefly operates on the principles of trust, transparency and expertise.