Here's Why Your Business Needs Its Own Mobile App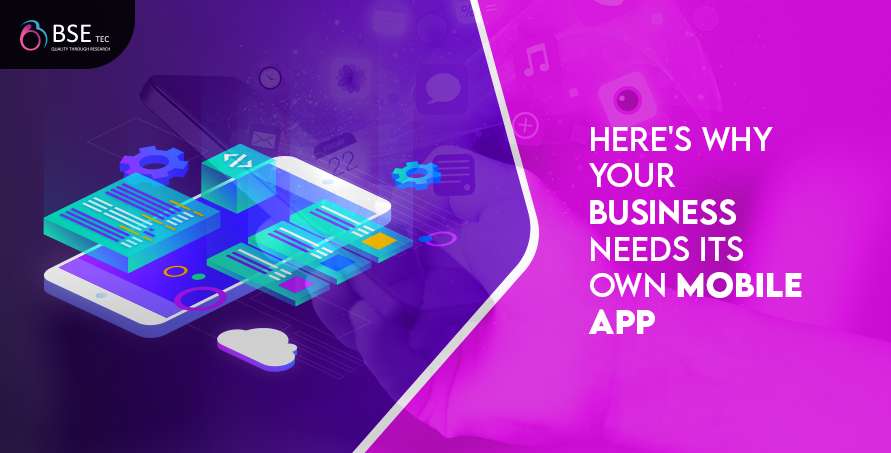 With the growing fondness of the customers to use mobile phones for their daily requirements, it has become the need of the hour for business to have their own mobile apps and to upgrade their strategies in order to keep moving on their path to success. Therefore, many young entrepreneurs, as well as old and new businesses, are investing their resources in creating apps that can provide a larger reach and help in getting brand recognition. With the emergence of coronavirus, companies have started enhancing their system by shifting to online mode rapidly to catch pace with their competitors. The online marketplace is becoming commonplace for business tools and assets. From storing data to operating in times during the pandemic, having an app can really transform a business. 
You can build your own app, and here's how!
If you want to start your own app, but are looking for professionals who can help you with app development, there is something better than you can think of. 
From-the-scratch development is really expensive and can cost a hole in your pocket and at the same time, it is very time-consuming as well. 
The alternative solution to this is opting for app clone scripts like Pazer Plus, Expert Plus LMS, Asset Plus, Network Plus, etc.
What are the Reasons Why Your Business Needs Mobile Apps? 
Why does your business need its own mobile app as can be explained through the benefits that it can provide–
Helping you create a loyal customer base– The rate of uninstalling an app is very less as compared to browsing websites and never coming back. A person may find your app beneficial and can keep it on his phone so that he can use it in the future. Moreover, apps are quite handy and are easy to access. Furthermore, an app helps the customers to directly communicate with the business, without the involvement of middlemen. 
Increase the visibility of your brand– Gone are the days where people check out road diet banners for purchasing a new product from a new brand. Everything is digital, and even the marketing strategies too. Therefore, having an app of your own can really help to widen your customer reach and boost the visibility of your brand and help to raise brand awareness. 
Have push notifications to remind your users– Push Notifications are the best ever solution made for reminding the customers about your brand. You can ping and notify them by sending notifications about the items they left in their cart, or you can announce your new product launches or offers and discounts through these notifications for letting your customers know about your brand. 
You can provide better customer service– There's no doubt that apps can provide better customer service than in-store customer service. AI and Machine Learning integrated chatbots are in fact available 24X7 and can address customer issues and doubts even at odd hours during the day. Moreover, one can get most of their answers in the FAQ section of the app, which makes it really easy and simple for customer satisfaction.
Helps you stand out from the competition– Having a business app can help you stand way ahead of the curve. Not many companies have recognized the power of incorporating technology into their businesses yet. So, now is the time you can step up and run your business more effectively using an app.
Conclusion
If you are wondering about creating your app using the top-notch clone scripts– then contact BSEtec today for booking the free live demo of the apps.