How a Zillow-Trulia Merger Could Finally Change the Business of Real Estate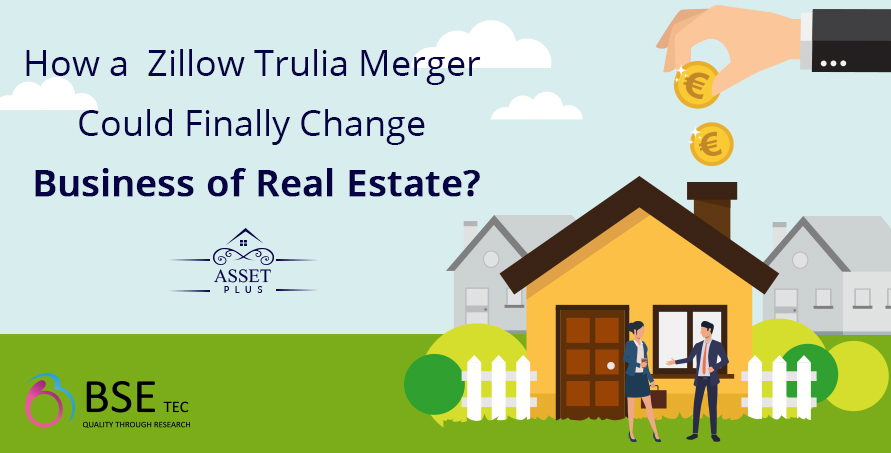 Zillow and Trulia were the toughest rivals in the real estate market as both the companies gave a tough competition to each other. But as they announced a merger, they became a monopoly in the digital sector. This gives an immense opportunity for startups to establish themselves and give another choice for users to choose from. Besides, real estate clone scripts like Zillow clone and Trulia app clone have become widely searched by real estate owners.
Many real estate businesses are also looking for a good platform to enroll their properties and get clients. This may be a good chance for them to post as well. To help both the ends and meet their needs, you can become a mediator by creating your property listing website using Trulia clone. Asset Plus is one best real estate PHP script that has a lot of attractive features.
It is a high time for any business enthusiasts to start a real estate business because there's less number of competitors and more chances to work differently. Features of Asset Plus real state website clone includes map based advanced search, deal with a dealer, mark your searches, bid management, appraisal calculators etc.
The users can log in and search for any type of properties and they'll get to see a list of properties among which they can choose, contact the agent or owner and deal with the dealer directly. Your website will also have provisions for reviews and ratings for the users to check. Asset plus property listing script is different from any other script as it has been tested many a time and offers the latest updated version of the website that looks similar to Trulia app.
If you want to create a Zillow clone app within less time, choose asset plus real estate clone and get it done sooner than you expect. Contact BSEtec for more details.