How AI and AR are revolutionizing the beauty industry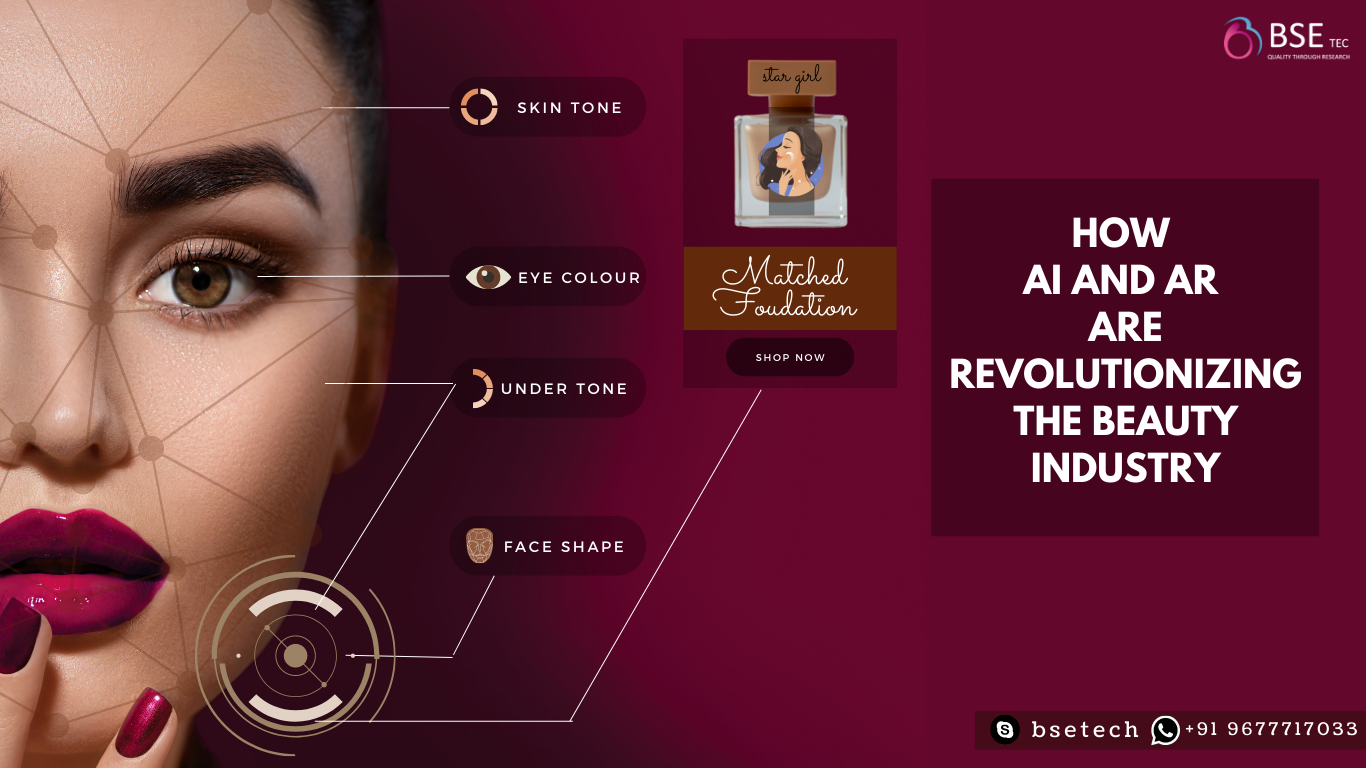 AI technology is being used by beauty companies to assist customers in finding the best beauty products. Customers can now virtually test out makeup products before purchasing them and see the results on their skin right away. After AI took over the skincare and beauty industries, no one goes out to buy makeup and foundations ranging from shades to moisturizers to glittery nail paints or anything else. Beauty brands' capabilities and experiences have been transformed by augmented reality and artificial intelligence.
Virtual Try-on in Beauty Industry

: Virtual try-on is used in the beauty industry. The introduction of L'Oreal's Makeup Genius in 2014 was the first significant step toward AI in the beauty industry. Makeup Genius was an augmented reality app. Customers could virtually try on cosmetic products without having to go to the store. This is especially important now that, following COVID, L'Oreal began using artificial intelligence to more effectively target customers using the big data they gathered.

Face Mapping:

Many cosmetics companies have developed their own versions of augmented reality virtual try-on apps. Another exciting application of AI in beauty has been the creation of skin diagnostics via face mapping and product recommendations. A lot of information can be extracted from a single selfie. One can learn about the customer's skin type, undertones, and whether they have common skin issues like acne, rosacea, dryness, pores, and much more. This valuable information can be used by beauty companies to tailor product recommendations.

Improved hygiene:

Another significant benefit of AI and AR experiences is improved hygiene. While some brands did remove their makeup testers during the pandemic, COVID-19 has shown us how unsanitary in-store makeup testers can be. Especially since makeup testers are frequently applied near the eyes and mouth. 

Perfect Corp's (virtual beauty try-on app developer) Chang has this to say about it: "By leveraging innovative beauty tech solutions, brands can rethink experiential shopping for the post-pandemic world through contactless, virtual try-on that rival physical ones." Adopting AI-powered virtual try-on tools aided in bringing the in-store try-on experience online in a meaningful, engaging, and safe manner in order to meet evolving customer expectations."
Sustainability:

AI beauty plays an important role in a brand's sustainability initiatives. A safe, convenient, and effective virtual try-on experience that limits waste and delivers a satisfying consumer shopping experience can replace the traditionally wasteful consumer sampling practice." "Sustainability is quickly becoming a top priority for brands, and our AI and AR beauty tech solutions are assisting brands in reducing waste through virtual try-on, limiting overconsumption through tailored beauty experiences, and recommending products."
Despite the fact that the pandemic is mostly resolved, shoppers are increasingly turning to online shopping. This does not imply that people will abandon offline shopping. However, the proportion of online sales will undoubtedly rise rapidly. By 2023, online sales are expected to account for 48% of all beauty sales. This means that the skincare and beauty industries will continue to invest in the field of AI. To invest in AI and AR applications contact BSEtec, the best feature-rich Augmented reality developer.