How are Blockchain platforms increasing trust?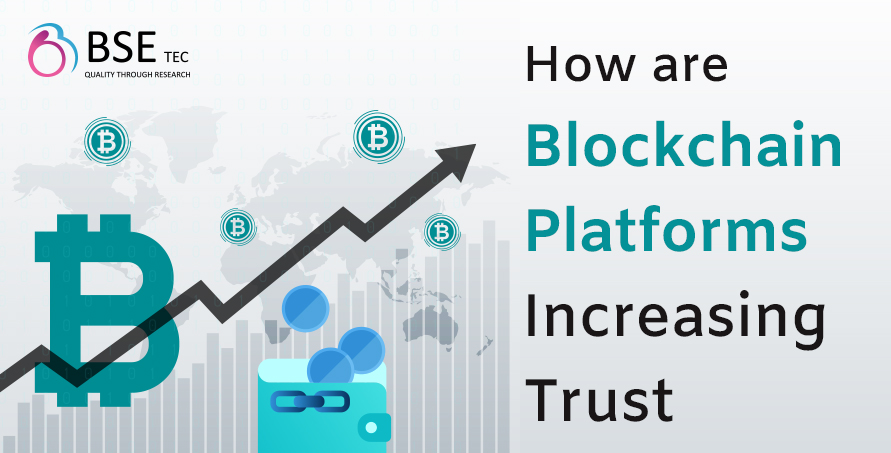 Blockchain technology is associated with high security and easy adaptability. This is one of the reasons why it is being used as a base to store data by many sectors. Cryptography is used to give ownership to individuals. The best part about blockchain is that it has a combination of public and private keys which are made up of a random combination of numbers and letters. This is why hackers cannot hack data which are stored in the blockchain. The hash function makes it in such a way that the encryption code keeps changing. It is in fact time to say goodbye to repeated passwords which can be stolen easily thereby compromising on personal information for confidentiality.
Blockchain development company is where applications related to blockchain are created, blockchain development services such as dApps, blockchain certificates, crypto assets, digital signature and smart contracts are provided. With blockchain technology, these services can be availed with no loopholes to worry about. Blockchain development company in Bangalore like BSEtec has resources and workforce to develop blockchain-based applications to meet the requirements of the clients.
Every sector from banking, education, retail, real estate and logistics can get benefited out of blockchain technology. It provides a safer platform to store data and retrieve data. Many companies have started realizing this and have become a model for a successful blockchain-powered business. Blockchain development companies in India are finding ways in which blockchain can be adapted in our society.
As a blockchain app development company, BSEtec has undertaken many successful projects. Blockchain requires skill and spontaneity which our team has in abundance. If you are looking for a blockchain technology development company, approach us and learn how effective this technology would be when it is paired with your existing or new business idea. Get blockchain-empowered today.