How blockchain development has evolved drastically over the last few years?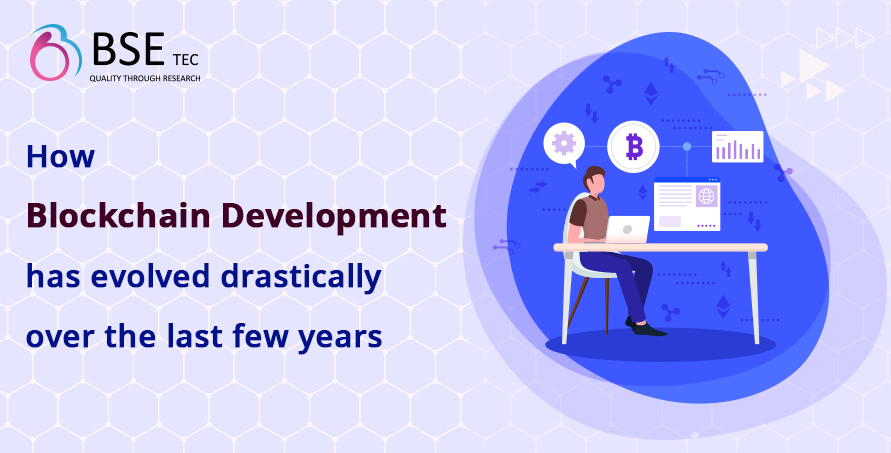 The very beginning of blockchain involved the work of Satoshi Nakamoto, the brains behind this innovation and brought it into light in the year 2008. Ever since its introduction, blockchain technology has been evolving to better adapt to various sectors and blockchain development companies have also found out different use cases. Right from cryptocurrencies to smart contracts involving digital signature, to hyperledger, the technology has seen various phases. Blockchain has been adapted into various business sectors and there are companies with special research and development area to accommodate blockchain in their core business.
Blockchain development companies in India are growing exponentially and there is a great future as the government as well as other business enterprises have started investing on long term projects based on blockchain. Due to its intense transparency, adaptability and security, blockchain technology is expected to disrupt various sectors and would greatly be useful in the automation of most of the work and management tasks that require manual effort as of now.
It is also anticipated that the technology would also involve into various internet-based services such as search engine, e-mail, cloud storage etc., as blockchain technology services are more reliable compared to the existing storage on the internet which involves single server, thereby encouraging monopolisation in terms of authority. Blockchain, on the other hand, involves multiple verification and is protected by a hash function that never allows for any fake transaction or forging of documents, or any file for that matter, stored in the blockchain.
If you are looking for blockchain services, BSEtec is a leading blockchain development company in Bangalore, we have a team of experts working on blockchain solutions. Check out our profile to get better insight about blockchain services and get you business empowered by blockchain technology in no time.