How does an E-learning system work?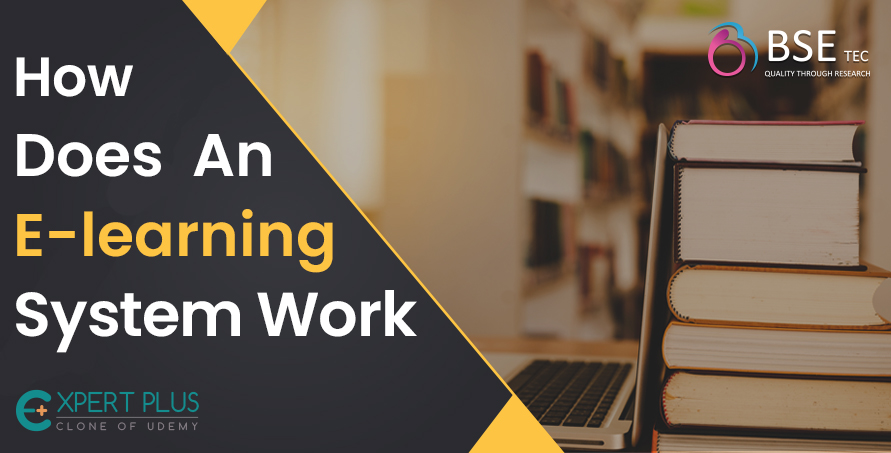 If you want people to have fun, give them the day off. If you want them to learn, engage them with content. And online learning does both. E-Learning makes learning fun, interesting, engaging and mysterious making students WANT to learn. E-learning is presently gaining laurels for itself in both educational as well as in career platforms.
Our Learning Management System called Expert plus is a cost-effective way to educate the worlds' learners and the rapidly expanding and competitive workforce. Students can bend their schedules and fit them around their existing commitments. As students of this contemporary world, they will already be aware of how to go about learning from the online tutoring software. Learner's get an education when they want and where they want it. E-learning instead of cramming information all in one go makes use of multi-media content to let students embrace learning.
The LMS software of ours pertains to inquisitive kids by providing numerous answers within seconds, no matter how batty the question is. This is a blessing for students who shy away from asking questions. It also promotes a more collaborative and interactive atmosphere between experts and peers, as well as a high success rate than the live alternative. E-learning allows the students to get personalised attention and learn at their own pace. The credits they get from learning online courses are easily transferred and help them with more employment opportunities.
Our Udemy clone app is designed to educate and helps in realising one's goals. We are reinforced with praiseworthy features like Laravel 5.5 framework, Forum Management, Social login, multiple payment gateways and many more. We customise learning solutions to meet the needs of employees and organisations they work for. For more information, contact BSEtec.