How has food Delivery App Usage Increased?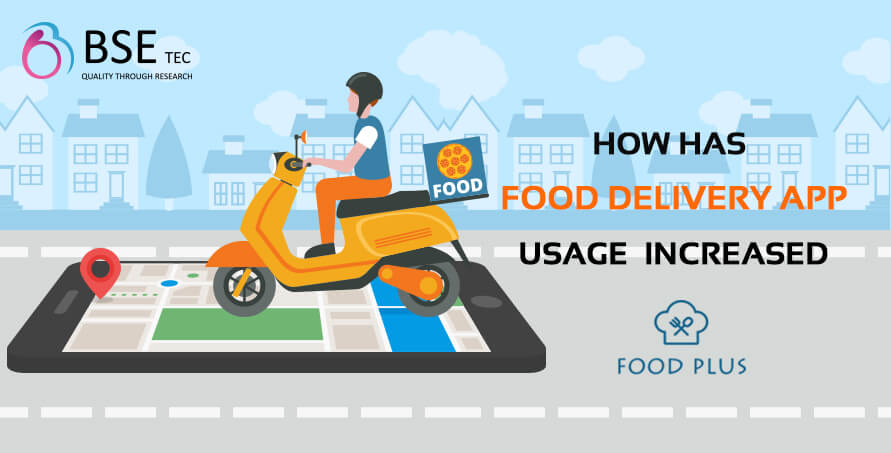 Ordering food online gives happiness besides saving our valuable time. It would be hard for most of us to step out of our house on no cooking day because of traffic and other factors. Apart from that, it isn't assured if we can get a table during peak hours. Food delivery apps have put a full-stop to all our worries and concerns. If you own a restaurant or would like to manage a food delivery app, the best choice would be doordash clone. Doordash clone is like any other clone script exclusively for creating an app similar to uber eats, foodpanda etc. It actually resembles uber eats clone, foodpanda clone and swiggy clone.
As food delivery apps make work easier, most people have started using it. But the challenge for competitors in this field is to provide a user-friendly design so as to avoid confusion. This is when a door dash clone comes to rescue. Doordash clone script like food plus is used to create an online food ordering system which contains a variety of features to cater to the needs of the users. Users can log in using their social accounts, build orders, track delivery, rate and review the food once it is delivered.
On the other hand, the app owner enjoys various managerial responsibilities such as managing the restaurant registration, manage branch, clone branch details when they are creating a new branch with the same description etc. There are numerous other features beyond what has been mentioned and has been crafted perfectly using cutting-edge technology. As you create an app using a doordash clone script like food plus, you can get an exact replica of all the successful food delivery apps and it helps you excel in your food delivery business. As you customise the app as per your creativity, people are more prone to get attracted to your app than any other app. Our team from bsetec can give you suggestions on how your app could help you earn better and gain recognition in the digital platform. Try our free demo app from play store or app store for better understanding.