How is freelancing the future of Businesses? NetworkPlus – Upwork Clone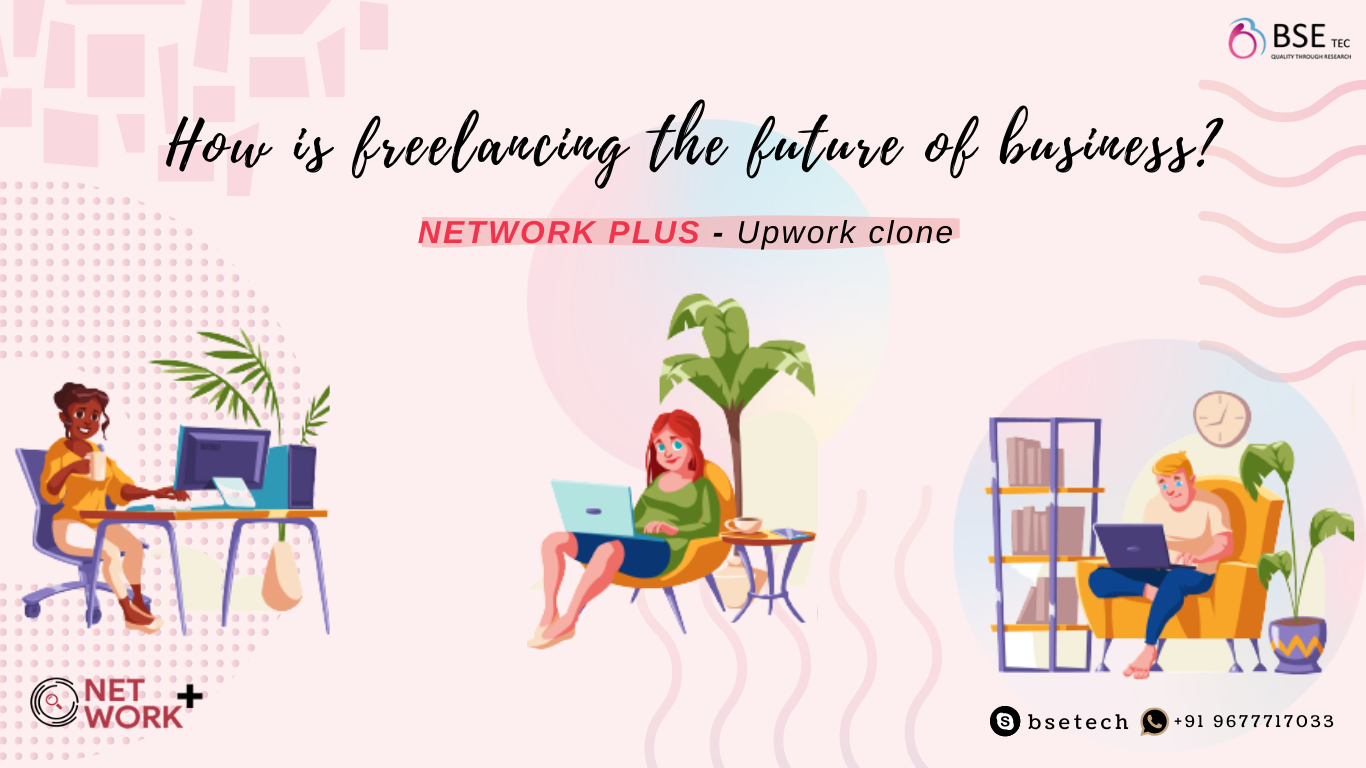 Freelancing is something that is attracting more businesses and professional skills holders towards it, Especially in the year 2020 where the job is not secure and every brand is getting hit by additional costs and no profits. Freelancing is benefiting both by giving work to freelance professionals and by providing a skilled workforce to brands at affordable rates. Now after everyone is seeing the benefits of using the freelance marketplace for getting the services and by experiencing the job freedom and exceptional earning professionals are not going to go back to jobs. We can say that freelancing has the potential to become something more than an additional gig. 
For Entrepreneurs that are searching for ways to enter this market with more advanced technology and tools, they should know that It is easy now to develop your freelance marketplace. Development of an advanced freelance marketplace can be done exceptionally well through the Upwork Clone Script- NetworkPlus. NetworkPlus is a well known open source clone script famous for its advanced technical base and clean coding that makes it exceptionally best for customized Upwork clones. Upwork clone script is something that can develop your whole platform with any tools and features you required with the website and application. Along with the backend support and management tools. NetworkPlus has so much to offer. Like it got many managerial features, for example, User Management, Category Management, Admin Dashboard, Clients and freelance management, Commission management, and many more. 
Along with these it also consists of many readymade platform features like
Responsive Design

Skills Management
Extensive Job search
Job Management
Rating and Reviews system
Seo friendly
Profile Verification
Freelancers Management
Client's Management
Social Login
Premium Membership
In-app purchases and many more
Development of a freelance marketplace is always beneficial for you because this industry is currently starting to rise, and it is not coming down in near future. NetworkPlus is the smartest way to develop your freelance marketplace as this Upwork clone script is more affordable and loaded with more advanced technologies and tools available in the market right now. Along with the Upwork clone script, You also get many additional benefits from BSETec like Free installations, Free system updates with premium technical support. 
Check out it's free of cost live demo right now to see how it works in real-time, and in case of any query or to develop your platform drop a word on given details. 
Contact Details
Email : support@bsetec.com
skype : bsetech