How live streaming can explode your reach?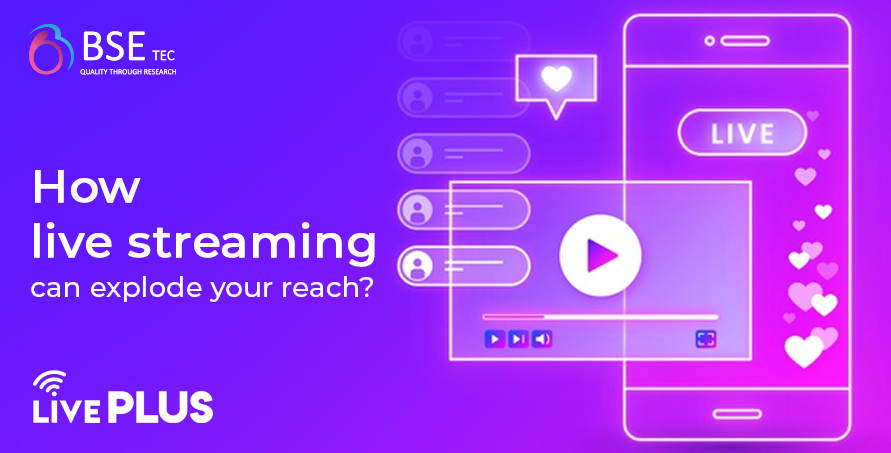 Live streaming which was primarily constrained to main events, concerts and news, has now been made accessible to everybody through live streaming apps. Through live streaming businesses and marketers are making loads of money, by strategically streaming quality and engaging content to millions of viewers around the world. LivePlus is a periscope clone, suited to entertain a large audience. To know more about our live tv streaming PHP script, have a look at our website.
One of the many reasons why live streaming is so popular is that it's instant. Just take your phone and go live, no equipment necessary. As simple as that. LivePlus, is a user friendly, error-free, live streaming script, ideal for businesses.
Here are insights on how live streaming can explode your reach:
Build and establish a brand image, the face behind a company is very important and the customers need to get to know the brand well before they actually trust you and buy your products.
Announce important events, when your opening a new store or giving gifts and giveaways, introducing seasonal products, for instance, if it's a clothing brand and you are releasing the autumn and spring collection in your website, you can let your customers know through live streaming, to pique their interest.
Repurpose the live stream, the stream will be automatically saved to your page so those who missed it can watch it later.
Polls and Q&A, since you give your customers the opportunity to interact by pitching in their ideas, commenting and giving their feedback, they naturally stay longer on the stream.
Large and diverse audience, since live streaming is not restricted to number or region, you can find new clients and opportunities to expand your business.
It takes a lot for a company to live stream since its flaws are open to public view. So, when they live stream they give their customers the opportunity to see their real selves, no filter added. So, more customers are interested to watch your stream and get to know the real you.