How Live Streaming is affecting Social Content?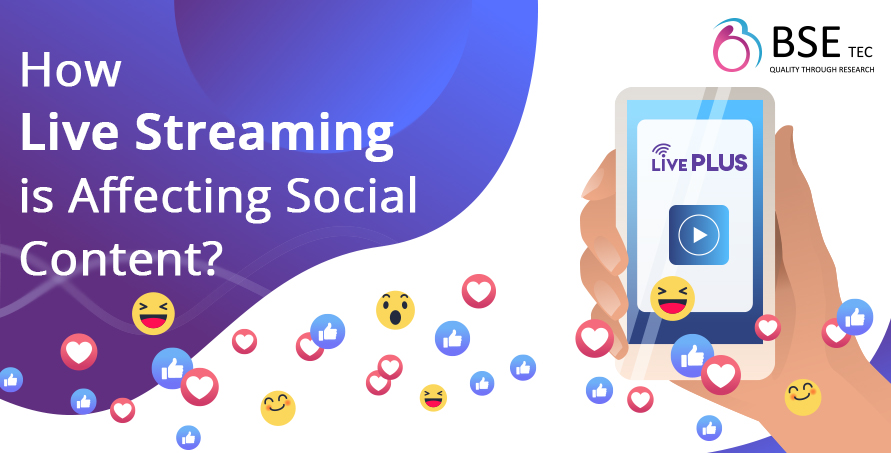 Social media is full of engaging content but what makes it even more interesting is live streaming because it is the only medium where the content delivered is spontaneous and without any editing or manipulation. It also makes the live streaming platform a reliable source of information especially during the times when there's a spread of rumours and fake news. Also, the content can be created with a focus on the specific target and others would just ignore unless it's interesting which makes it an ideal platform for advertising and promotion.
As a live streaming platform provider, you must have a live video streaming app created using the periscope clone script. There are plenty of live streaming scripts in the market but the right one is the one which is created using cutting edge technological resources and offers basic as well as premium features. One of the leading app creators, BSEtec, has created periscope clone live TV streaming python script which is powered by kurento streaming server that aids in creating high-quality videos that could be broadcasted all around the world with minimum effort.
Live streaming apps clone is the best tool to create a live streaming app because creating an all-new app would require a lot of time money and manpower. Rather, if you choose a live streaming app clone the work will be done in less than half the time required to make the app from scratch. Additionally, there will be no need for testing the app for bugs or errors ideally because the app clone is the same as bigo live app clone and is familiar to people.
Live plus live streaming app clone has a lot of useful features to match with the users' expectations. The building blocks of this perfect periscope clone are angular 5 material design, lumen microframework and kurento streaming server. As a single view application, the app loads the page faster and better. Map view, multi broadcasting, live comments, notification and social login are some of the useful features provided by the clone script.
If you are not clear about how the app works, you can very well use the demo app and understand it much better. Check out our demo app and get your own live streaming app on the play store as well as the App store with the help of our team.