How Long Does It Take To Build An App Prototype?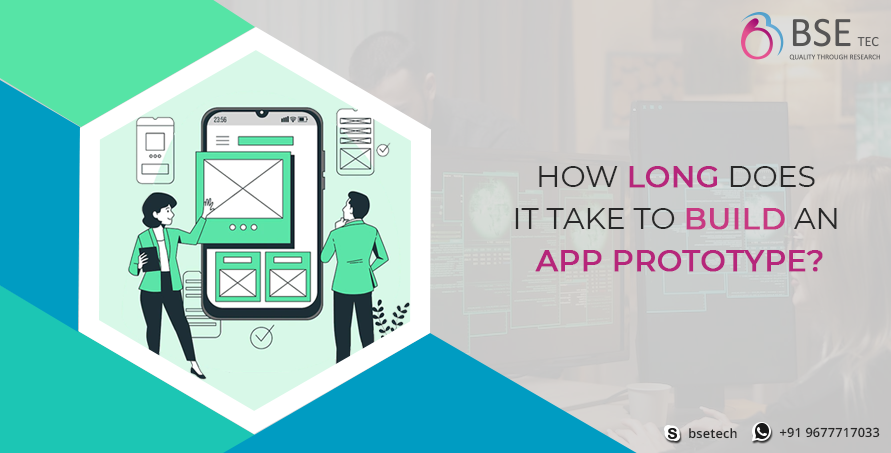 App prototyping is a part of the design process. Some developers have worked with designers for years and creating interfaces and prototypes is their regular cup of tea, while some may have focused on backend and frontend operations and never made a prototype before. So, it cannot be generalized that every developer needs to have an app prototyping experience. Similarly, if you are not a developer yourself but you have an idea of an app, but you need stakeholders for developing that idea into an actual working application, you need to give it a tangible form so that your investors can get an idea about what are they investing upon, is it even worth the penny or not. This is where App Prototyping comes to the rescue. App prototyping doesn't cost a lot and helps to save the mistakes that might have occurred after the development of the app. It provides early feedback and gives validation to the product. However, a prototype is not the final product, it is just the scalable iterative design of the final product that can be created to edit and omit the flaws in the product development process. 
The time of building a prototype truly depends upon the platform, feature set, and backend complexity– which is why it differs from app to app. However, to give a basic idea of the timeline– it may range anywhere from a few weeks to a few months. But, without having a concrete idea of the features, the time cannot be estimated. 
The factors that affect the time to build a prototype are–
Market Research– You need to first be sure of what you are going to create your prototype on. What is the app you're trying to build? Is it eCommerce, eLearning, Real Estate, etc? First, you need to check the marketplace, your competitors and also get an idea of how the other apps are working and what unique features you offer that the other apps don't. 
Identifying Key Functions– After you are done with your research and what problem you are going to solve, you can dive into brainstorming the product requirements, i.e. what are the functions it will be having– like homepage, add to cart button, photo capture, feed, etc. 
Creating wireframes and prototypes– Create wireframes and prototypes using the seamless prototyping tools, that will help to get an idea of how your final app looks and feels. After this process, you can show your prototype to your investors through your big presentation, after which you can start to build your dream app.
Revise and Repeat to get rid of flaws– After gathering user feedback, if there are flaws like the UI is dull or doesn't work seamlessly, or whether the app has no real use, at least it won't drain away from the resources that would be spent if the development had been done. The prototype can be revised and restructured according to the user's requirements. 
Funding– The longest time can take if you're gathering funds to even build a prototype. Although prototyping is a very cost-effective and affordable process, it might not be feasible for all. So, that might require some time too. 
Conclusion
If you're creating an app for the first time, then it is highly recommended that you incorporate the process of prototyping to move the app idea to functionality. The best solution to all your prototyping needs is being delivered through Protomock. For more details contact Protomock today!