How Real-Time Video Streaming Can Benefit Your Business?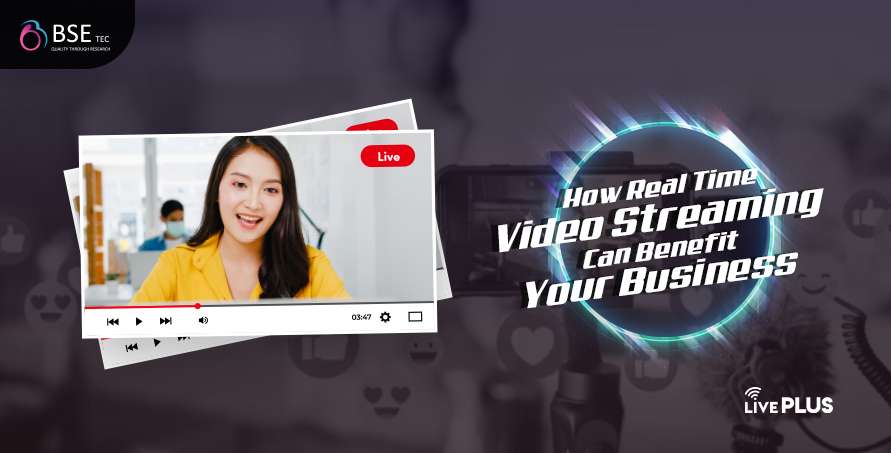 In this digital era, people are hooked to their mobile screens. Every business industry has been impacted by the Covid-19 pandemic and thus, each industry is opting to create better digital content and innovate its business and marketing strategies. Making a good first impression and a great impact on the customer's mind to capture their attention and shift their focus on your brand through these digital devices has never been more important. However, the internet has been infiltrated with all forms of content– static as well as video. But what can truly engage and persuade the customers to choose your brand is real-time content. 
The Widespread Breakthroughs of Live Streaming Platforms
Live streaming technology has become one of the best places to allow companies and entrepreneurs to stay connected with their friends and followers so that the customers bond with their brand. It gives a "face" to the brand and thus, promotes the credibility of the business. 
Many companies have been investing to create live streaming platforms for enhancing their businesses. However, instead of starting to develop a platform from scratch, they are opting for a live streaming clone script, like the top-quality Periscope clone– Live Plus.
How Can Real-Time Video Streaming be Advantageous to your Business?
Real-time video streaming for business can benefit in a variety of ways–
Build trust toward your brand– Live videos can help to portray the real faces behind the creation of your business, through Live discussions, Interviews and hosting live events and webinars. This helps the viewers to think that the business is authentic and being raw and real always offers a certain charm that is lacking in highly polished on-demand video content. This authenticity is the prime reason behind the users getting attracted and gaining trust & credibility towards the brand. 
Create real engagement– Through live Q&A sessions, live product launches, live contests, competitions and giveaways, the customer can be engaged and through this immediate and unpredictability surrounding the live stream, and also the fact that at any moment it might end, this keeps the audience hooked to the platform. It offers real-time communication by interacting through live comments. 
Raise Brand Awareness– There is no speck of doubt that Live streaming helps in raising brand awareness. Live streaming can be used to project the company's message to its audience and announce a variety of offers,  discounts or events. The more live content you add to the table, the more will be customer engagement, which in turn will enhance the brand's awareness and boost recognition. 
Easier to produce than polished on-demand video– Generally, creating a polished on-demand video is not only a lot more expensive, and takes a lot of effort, due to editing, color correction, expensive cameras and a lot of people are involved in making it, which makes it a rather costly affair. However, live streaming doesn't need any extra cost or time, and can be done using just a smartphone and a steady internet connection– that's all. 
Can help you understand what your customer likes or dislikes– Customer satisfaction is the most important thing for any brand. Therefore, by hosting these live sessions you can address the questions and queries of your audience and clear their doubts. Also, at the same time, you can take their suggestions and improve your products and customize it according to the user preferences. This will create a great impression of your brand.
Summing Up…
Live streaming platforms are slowly gaining popularity among businesses, and if you want to stay ahead of the competition, then contact BSEtec today for the best IT solutions and services.