How The Entire live streaming Landscape Is Evolving with The Growth of digital business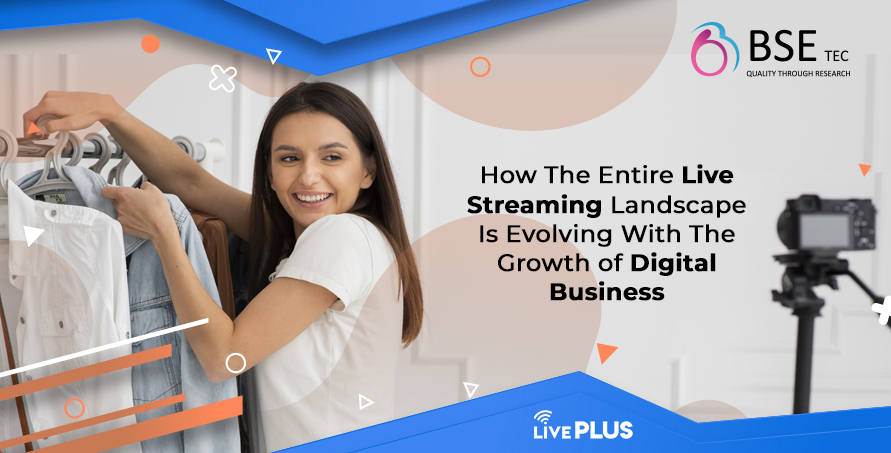 Live streaming has become almost an everyday thing for most people. Be it social media influencers, or an entrepreneur who wants to promote their business or a beautician who wishes to share tips and hacks of personal care, everyone has their own story to tell. The right platform to exhibit their talents and skills happens to be Live video streaming app. Beyond the entertainment part, live streaming has been utilised in digital marketing as well. Several companies collaborate with famous YouTubers and social media sensations to reach out to heterogeneous audiences.
Live streaming apps are highly engaging and offer a way to meet our favourite people and stars, interact with them. Although people are obsessed with watching television, it has a drawback and that is one-way communication. So the feedback is not possible, unlike the live video streaming where the people can express their views instantly. Also, the digital business is ever-growing as the number of smartphone users is increasing day by day. There is no boundary and perhaps, the world is becoming a global village as quoted by the famous communication philosopher Marshal McLuhan.
The fact that live-streaming apps come for free, makes it accessible to anyone. For the people who own a start-up and do not afford to publicize the company through advertisement, the social media apps including the live streaming apps are the great resources. To create a live streaming app, you just have to get a good live streaming PHP script such as bigo live app clone. Once that is done, you can customise the app as you like and launch it in the google play or app store. To get such an app to promote the business in the digital platform, use Live Plus periscope clone script which is widely used to create a video streaming app.