How to empower freelance business using an upwork clone script?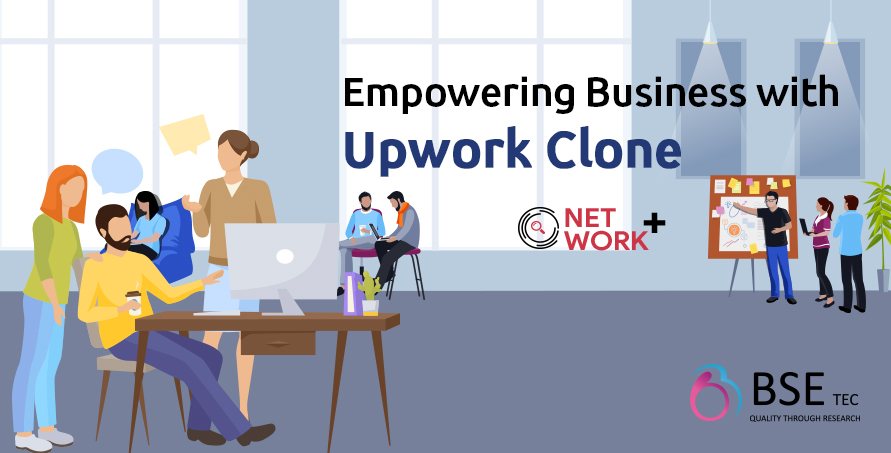 There's drift in the demand for freelancers in every sector because it has a lot of advantages over full-time recruitment. Although companies run with full-time employees, they also require freelancers to certain work and it also lowers their investment on them. This is because the companies do not require giving additional benefits to these freelancers and hence can save a lot.
On the other hand, a friendly schedule for the freelancers makes them happy and satisfied, in turn, increases their productivity and gives more time for skill enhancement. Online freelance platforms are in trend right now especially because freelancers and clients want the right platform to meet each other and establish a mutually beneficial relationship. Success models from websites like upwork and freelancer reveal the demand and usage of these platforms for better connections.
Getting a good freelance website can be tedious than managing one because it should be free from any sorts of error and should be well-composed and user-friendly. If these qualities are compromised, people will simply ignore the website. To enhance this, an upwork clone script which is a turnkey script that has similar characteristics as that of freelancer and work website can be used. Keeping this in mind, we have created a completely error-free clone script called Network plus which is a package of goodness that is required by any freelance website. It allows two ways to login, makes the portal secure and free from fraudulence and gives many options for the freelancers to work and get empowered without the need to work as a full-time employee.
If you are looking for a quality upwork clone, Network Plus is the better choice and you can go ahead with the app with customization from your side. You can watch the demo and put your own ideas to enhance the experience as well as make the appearance pleasing and the platform useful. Check out our work clone demo and avail benefits on the creation of a new portal for your freelance business.