How to Engage Your Audience with Live Streaming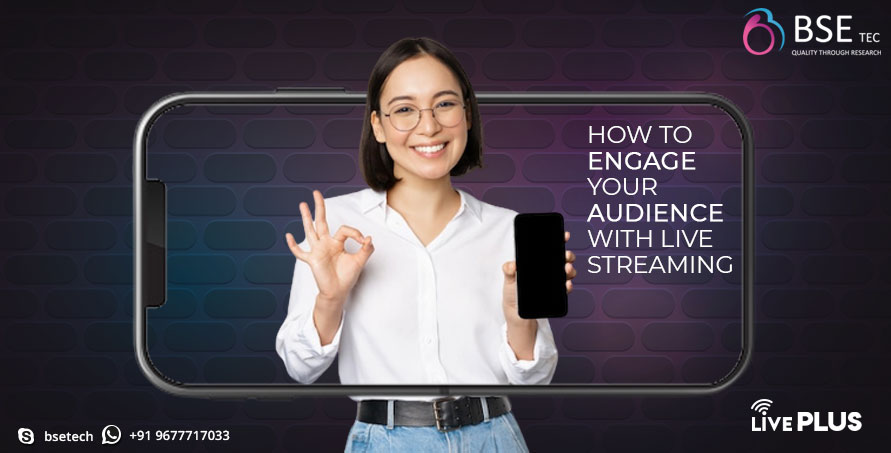 Live streaming has become quite famous through social media. Since its widespread popularity, it has become a great medium for brands to connect with their customers and build brand credibility. Besides being a fun and unique platform, it helps in building stronger relationships and promoting sales. The continents that fail to grab the viewer's attention leave you with fewer conversations and customers. Given how the numbers behind live streaming are impressive, incorporating this medium into the marketing strategy for your brand can help you reach a huge section of a target audience. It has been found through research that most people choose to watch a brand video rather than reading its blog. When done in the best possible manner, live streams have the capability to break down communication barriers between your brand and your potential customers. This is why many companies have been investing in live streaming businesses by creating live streaming apps and websites. 
After having a live streaming platform, it is crucial to know how to keep your audience engaged. These are some tips that can help you get started–
Choosing a relevant topic– For people to trust your brand, you need to keep in mind what your audience is seeking and it will help you build a rapport and relationship with your future customers if you choose a relevant topic that resonates with their needs. 
Hosting Q&A– Q&A are the most interactive of all live streams and it adds a personal connection and human element in the live stream. The audience can ask a variety of questions regarding the brand and the expert sitting on the other end of the screen gives the answers that are relevant to promoting the brand. This not only helps in getting brand recognition, but also helps to create brand awareness. 
Behind the scenes– People love to watch what is happening behind the scenes with your brand. It may be a show, a product launching ceremony, a celebration, etc. Showing what is going on in the background gives an idea of how the brand is like from the inside. Such as who works there, etc. 
Launch new products– Launching new products in a live session is a sure shot way to bring in a lot of traffic as many come to know you through your product and you can generate direct sales through your live app. It helps people know what your brand is about and how they can benefit from it. 
Host live contests and giveaways–  Contests and giveaways help many brands to flourish, as people share their profiles and links through social media. Hosting the giveaway 'live' can tremendously help the brand to get a better reach and the dynamics of the live will be over the top. It will give a subtle push in the recognition of the brand. 
Conclusion
If you are someone who is looking forward to creating your own live platform for your brand, then LivePlus, is the live clone app script – inspired from the Periscope clone by BSEtec can truly transform your brand from good to great. For further information contact BSEtec today.