How to increase Business profits with Mobile App Development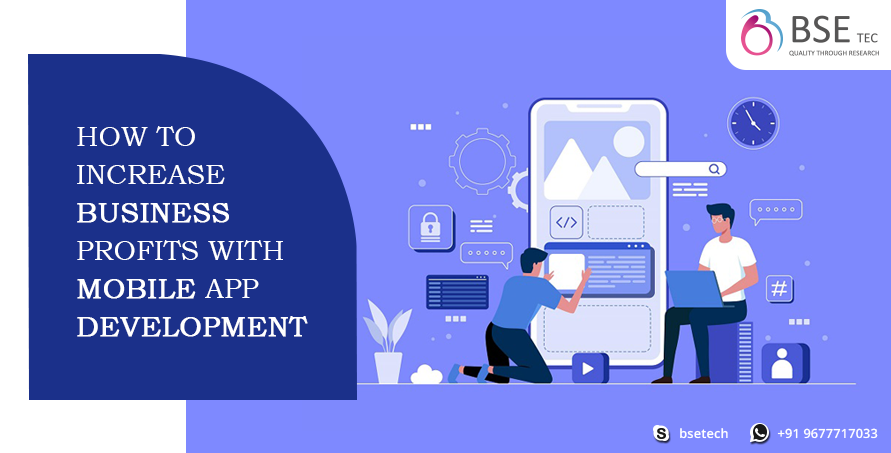 Any business can be commuted through the mobile application. All you need to find is the tools your app requires and the working process you will follow virtually that's it. 
Is it mandatory to get a mobile app for business growth? 
Yes, of course, The business with the application can get unlimited reach and new customers every moment. Also with the virtual presence, You can be in touch with your customers 24/7. Development of applications is also easy, No matter you have a restaurant and want to set up a food delivery app or you want to set up an eCommerce mobile app. Any business on the mobile app is good. 
Why develop a mobile app for your business?
Mobile development is a great source of connecting to this generation as mobile apps are generally easy to use and most preferable by customers. There are many benefits of mobile app development such as 
Boost sales :

 If users have your mobile app, then it is more likely that users will use it again and again as compared to the website. It always boosts your sales and gives additional back to your primary sales model. Mobile apps have the potential to be the source of your primary sales too

Brand stickiness :

 When someone downloads an app, It is more likely that they will not uninstall it easily. Mobile app can be the source of getting brand recognition as that stays in your customer's pocket all the time, And they may open it whenever they need your type of product instead of searching on the web. 

An advantage over competitors :

 You can reach out to the wider audience with the mobile apps, Where your competitors can't reach. Mobile apps are the ones, That is good at converting general customers into loyal ones. And it helps in smashing competitors completely. 
How to develop a mobile application: Affordable and Advanced
If you want to go for a way that gives you affordability and advanced technology at the same time, Then we suggest you find advanced clone scripts. Clone scripts are something that gives you an edge over your competitors as they develop your mobile app at the lowest cost with the latest technology used. 
We also have many clone scripts like 
We at BSETec, Always recommend the business to come online before their competitors do and cater to their market. You can get the benefit by every side if you have mobile apps integrated with your business. With the help of BSETec, You can get advanced software development services at very affordable prices. Along with the clone scripts and development services, Customers at BSETec always get additional benefits like Free of cost Installation, Free updates for 3 months, and premium technical support. Don't forget to see the live demo of every clone script you like and also feel free to comment below your requirements for the development of an app.