How to make money using a real estate website clone?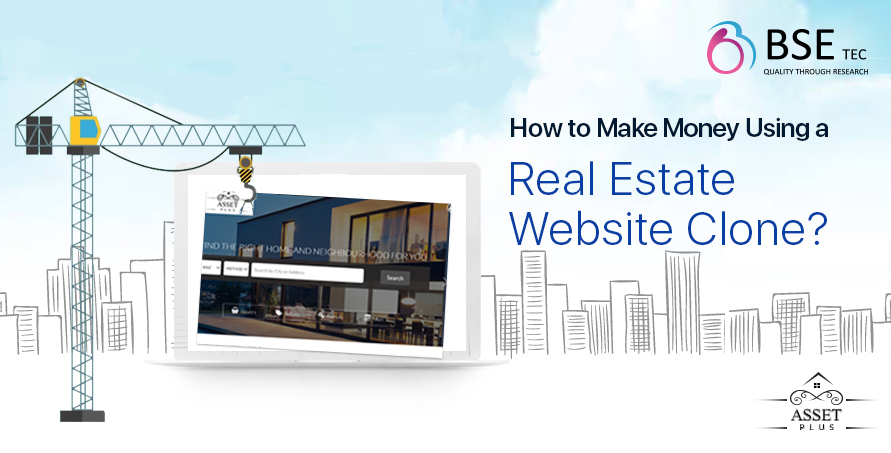 Over the past few years, real estate marketing has gained an impetus. The internet forms an intrinsic part of our lives and is the foremost option for buying property. People with money are people with no time to spare. Which is why a real estate script, AssetPlus was crafted by us, to make the whole process of buying/selling/renting hassle-free. Since then many real-estate apps have flooded the market. With the stiff competition, every real estate app is trying to gain in on the others. AssetPlus has surpassed such competition and has emerged as the most cost-effective, up to date and effective app of the age.
Real estate apps primarily make money through the sale of ad space and through "premium" features for users. People who are hoping to sell their property fast can feature paid ads in the app so that they have an added advantage over other properties. The app can also have a subscription feature for users so that they have access to the more sophisticated and prospective properties that the ones who don't subscribe can't see.
Our property listing script has different categories like properties for rent/sale, apartments, service apartments, villas, condos etc., The app has a shortlisting feature where they can save their favourite properties and arrive at the decision faster. Our Real Estate PHP script also makes use of push notifications to stay atop users minds. Users are also notified when new properties reach the market or if the prices are changed. Direct messaging allows clients and seller to communicate and get more details. We also have a virtual tour to show buyers the real deal. This helps them visualise themselves at the property. QR codes are also used so customers can scan and view all the details regarding the property. We have built-in features like Bid management, Lead management, Appraisal and Refinance calculators etc., which will prove very useful to you. So head to our BSEtec.com and contact us at the earliest.