How to Make Money With NFTs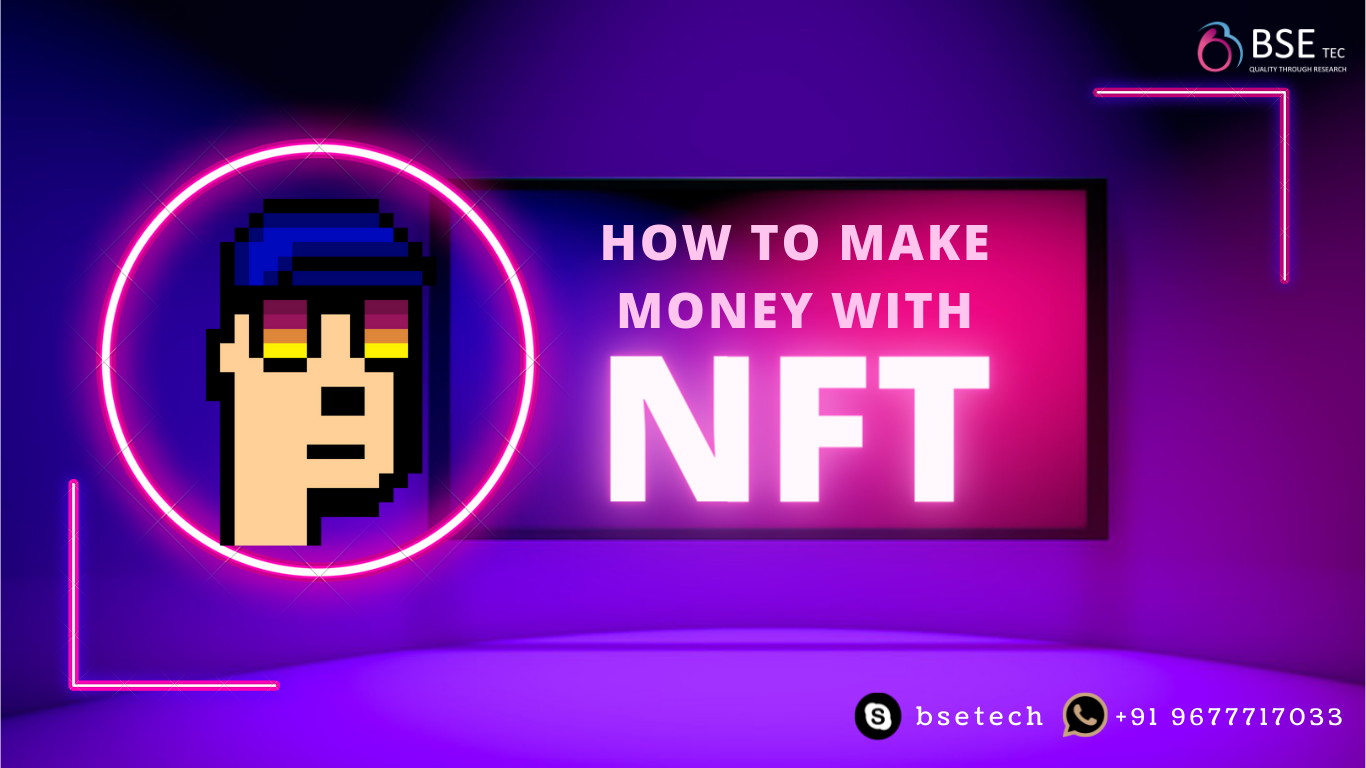 Over the years, NFT fans, developers, and entrepreneurs have asked, "How to produce non-fungible tokens and monetize them?" Well, here are a few ways how to make money with NFTs.
Lease Out
Non-fungible tokens (NFTs) are digital assets that cannot be replicated. But did you know you could rent them? The rental process is straightforward; it works similarly to leasing a real estate property and collecting rent. Renting an NFT implies lending it to someone for a specified period of time in exchange for monetary compensation. Renting out is a good approach to making money from NFTs without giving up ownership.
Royalties
Royalties are an excellent source of passive income for artists. Although it may appear perplexing initially, royalties are important to consider when generating money from NFTs. Even after selling a digital asset to another party, the creator can earn lifelong passive royalties.
Engage in NFT trading
You can exchange NFTS in addition to selling them. Some businesses and investors treat NFTs as stocks, buying and selling them in order to get profits. If you already have a collection of NFTs and no longer need them, you may easily sell them easily and the only step you will skip is the minting process.
Nft gaming
We live in a time when it is feasible to generate money by playing video games. NFTs are a sort of cryptocurrency that can be used to buy and trade in-game products in blockchain-powered games. These games offer play-to-earn features so that the gamers get real-world benefits out of the game. For example, Axie Infinity, an NFT gaming platform provides such play-to-earn features. This way both the developers and games can easily make money through NFTs.
Investing in NFTs
One of the benefits of combining NFTs and decentralized finance (DeFi) protocols is the ability to stake NFTs. Staking is the process of depositing, or "locking away," digital assets into a DeFi protocol smart contract in order to generate a yield. While some platforms allow you to use any NFT, others require you to purchase native NFTs in order to receive staking token incentives.
Building NFT Marketplace
The most important and highly rewarding option is investing in NFT marketplaces. NFT marketplace is an online digital platform where users can sell, buy and trade their NFT arts and other NFT collectibles. There are many ways you can generate revenue through an NFT marketplace. Minting Fees, Commissions from selling, and Gas fees are a few different ways you can earn money through NFT marketplaces.
Thinking about making money through NFTs? We got you covered. Launching your own NFT marketplace such as opensea has never been this easy. So, get your hands on Mint Trades, the best Opensea script to launch NFT marketplaces swiftly. Contact BSEtec for more details and a free live demo.