How to make sure COVID-19 pandemic doesn't stop you from Learning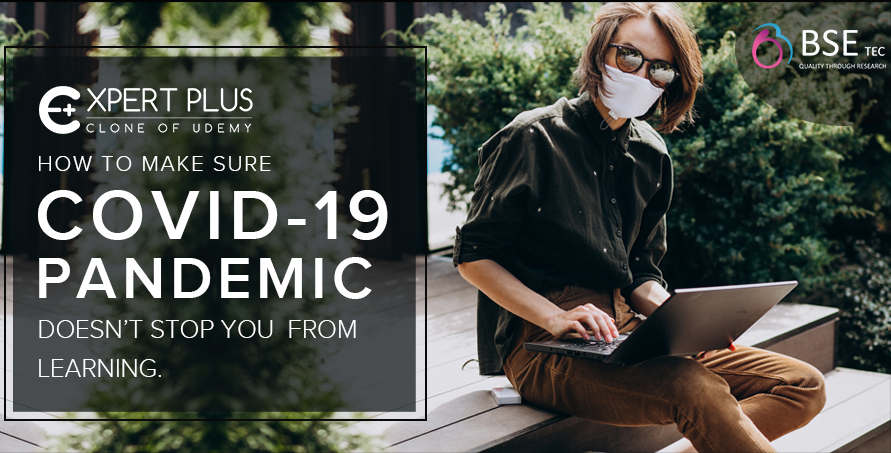 COVID-19 pandemic is ruling the entire world right now and each of us has been put under lockdown to prevent further spread. Besides physical vulnerabilities, we are prone to mental breakdowns and associated problems. It is also obvious that most of us cannot open up the book and learn by ourselves for the exams that would approach hereafter. It is common to experience all of these but to avoid regression later, it is important to start being productive or at least try to be so. An E-learning software can be used effectively to learn from home during such time.
Most schools and colleges have resumes, online classes, through video conferencing and by sending notes via messaging apps. Although it sounds simple, it is not coordinated and most students would not be available for conferencing and there wouldn't be a streamlined platform to follow up with the students. To facilitate a student-friendly environment, an e-learning software would lend hands because there are a lot of components under one platform and the students can also get certificates which give an add on credit. Students can also take up online tests and there is zero need to commute to the college or school which is the need of the hour.
To create one such learning management software where thousands of courses and materials can be uploaded, you can use Udemy clone script which is very user-friendly and interactive. The LMS platform is created using Udemy clone laravel framework because it is a way effective and faster method to develop an app using a turnkey script like Expert Plus than creating an app from the scratch which takes a whole lot of time. If you want to create an E-learning app within a few days, you can contact us at bsetec.com/contact, and get it done in no time. Also, check out our demo app which is available for Android as well as the iOS user.