How Trulia App clone will redefine the luxury Real Estate Market?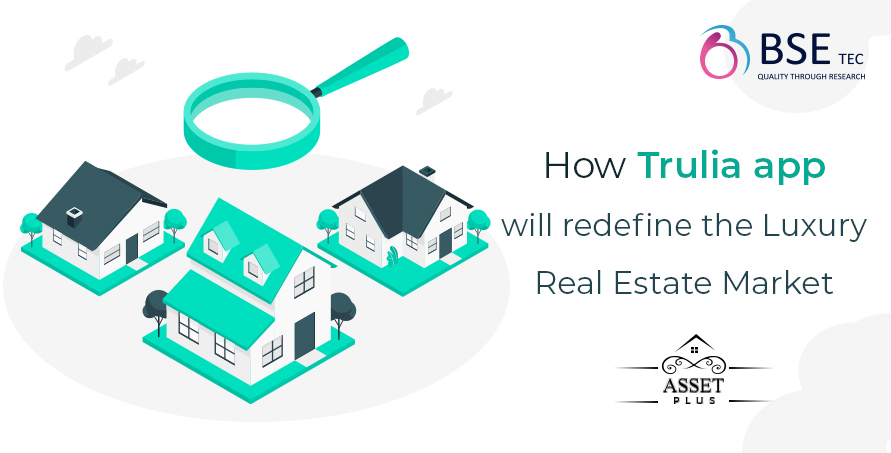 With technology and innovation outclassing the Real Estate Market, realtors now gauge the magnitude and value of owning their own Real estate scripts. A luxury Real Estate marketing strategy requires agents to use online Real Estate tactics to reach clients. Online Real Estate marketing not only aids in the generation of leads and bringing in prospective buyers and sellers but also effectively closes deals for them. It brings into the limelight potential properties and gives the client's, qdetails of the property and rental market up to the hilt.
You can find such picture-perfect features in our Trulia clone script which is very much the same and a whole lot cheaper than Zillow and Trulia applications. We offer luxury Real Estate services with high-end agents targeting prospective buyers and sellers interested in upscale properties. It surpasses the limitations of conventional marketing which requires extra effort and expense. Our real estate website clone opens doors to the most stunning and exquisite properties both high-end and low-end. We offer over-the-top precision to detail from flooring to furnishing to amenities. For upscale buyers we lead you to properties with grand lounges, sophisticated living rooms, gyms, offices, pool cabanas, high ceilings etc., We also deploy high-quality professional photography and captivating videos so that buyers can envision their lives in those properties.
In order to aid you through the nerve-racking processof man hunting for properties, we present to you the best solution- Trulia app clone which has a property listing script where you can filter properties and choose the ones best suited to meet your needs. We also have other sophisticated features like Map-based search, Lead and Bid management, Affordability calculator, tax calculator etc., the rapport we build with clients evokes trust and approval towards our site. For more information, contact BSEtec and enjoy benefits like free installation and technical support.