How VR Enhances online learning and improves socialize More immersively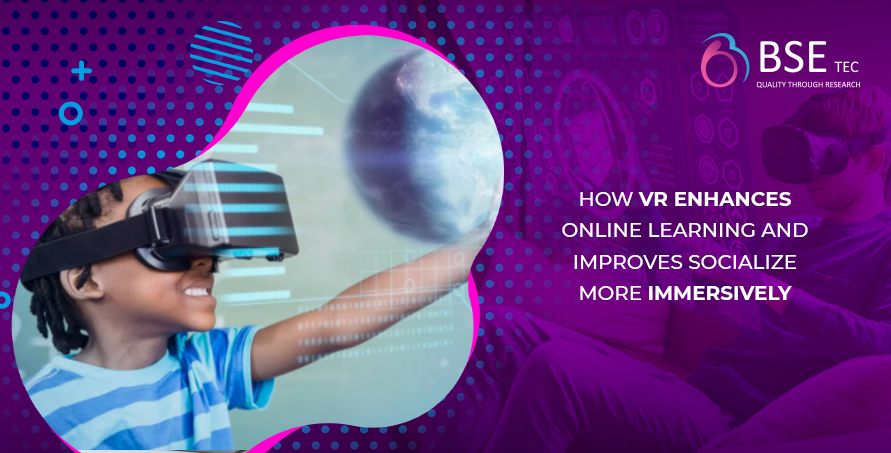 Nowadays, educational institutes are taking every step to enhance the learning experience by combining it with the latest technology. VR (Virtual reality) has the potential to enhance online education by increasing experimental learning. Virtual reality takes education at the next level because, with the combination of this technology, Students can improve their skills and personal growth by experiencing difficult situations in the virtual world. Every educational institute or entrepreneurs who want to increase the quality of their education for students should adopt these technologies to improve engagement and retention. which not only gives benefits to students but also benefits your business to grow in terms of an increase in course completion rates and customer retention. To adopt new technologies you need to create a platform that has all the modern features. At BSETec We created ExpertPlus an Elearning software that lets you create your platform with the numerous features and software management tools. This online training software is best for creating an e-learning platform at ease. 
How virtual reality in e-learning is an opportunity?
Education is not only limited to watching tutorial videos on youtube or watching recorded classes for the sake of attendance. Now everyone is taking education very seriously in terms of developing skills and knowledge gain. Technology is introducing itself with new inventions and techniques to develop the learning management system. Now entrepreneurs who love sharing their knowledge and who want to develop E-Learning software, Take this as an opportunity to grab. Virtual reality is the technology that has the potential to take e-learning on the next level. 
Entrepreneurs can create their platform with Udemy clone script to grab this opportunity and to fight the challenge of a lack of improvements in online learning. We provide every technical help you will ever need to make your platform fully functional. With the combination of your knowledge sharing skills and our technical help, we can make this platform valuable for every student. With technologies like virtual reality, we can improve our platform and push the excellence of your knowledge sharing more further. 
Why don't you go through from our free package today to complete the first step in making your online venture successful?