How You Can Own Udemy Clone script With Lower Cost?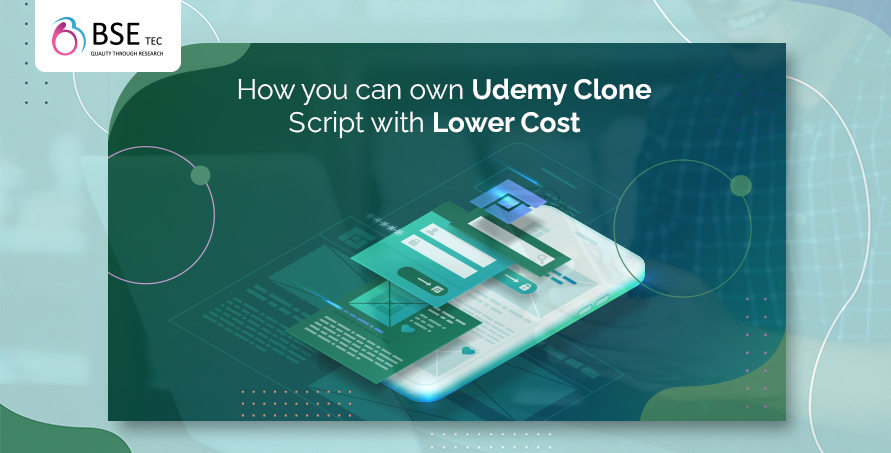 In the year 2020, The face of learning is changing rapidly. Even parents are getting aware of the benefits and scope of eLearning. Instead of worrying about distractions on the internet, now they know that in eLearning software there are more interactive courses for students that make them stick to the learning by keeping their interests on. Not only parents But businesses all over the globe are also focusing on their employees all over skills development by utilizing the resources of a knowledge-sharing platform. If as an employer you will develop an eLearning Platform at a low cost with udemy clone then imagine the benefits of using that software in your employee's development. Your employees can work on their skills development. You can also add courses in that software that concerns your working and marketing training so that it would be more beneficial for new employees to understand your business model. Developing an Elearning platform earlier was confusing and cost consuming for entrepreneurs because they had to find developers and do all the branding and management work. But now we have resources like ExpertPlus – udemy clone script that lets you create your learning management system at ease with readymade basic and exclusive features at a very affordable cost. 
Why choose ExpertPlus?
ExpertPlus is created in a way that can be utilized by any type of learning, whether you want to create a customized in-office learning software or a universal eLearning software. With all the advanced features and clean coding, ExpertPlus lets you customize your platform according to your requirement. Also, you don't even need any high tech developer to manage your online training software. It is easy to handle even by a person with lesser technical knowledge. ExpertPlus comes with all the basic features like the Advanced Admin portal, Users and instructors management, Social login, Multiple payment gateways, and many more. Along with basic features, You also get many other beneficial features like  
Internal message system

High-Tech learning 

Social sharing 

Instructor credits

Database Management

Bulk email marketing 

Blogs management

Course discussions 

Transactions management

Page and module management
We at BSETec, Not only offer you our affordable software development services but also we are offering our best-in-class technical support with regular updates in a way of creating a valuable asset. We always provide free installation and premium customer support, if any problem comes. We are also offering our basic version of Expertplus free of cost. You can claim yours right now at https://www.bsetec.com/udemy-clone/