Impact of Food Delivery Apps on Restaurants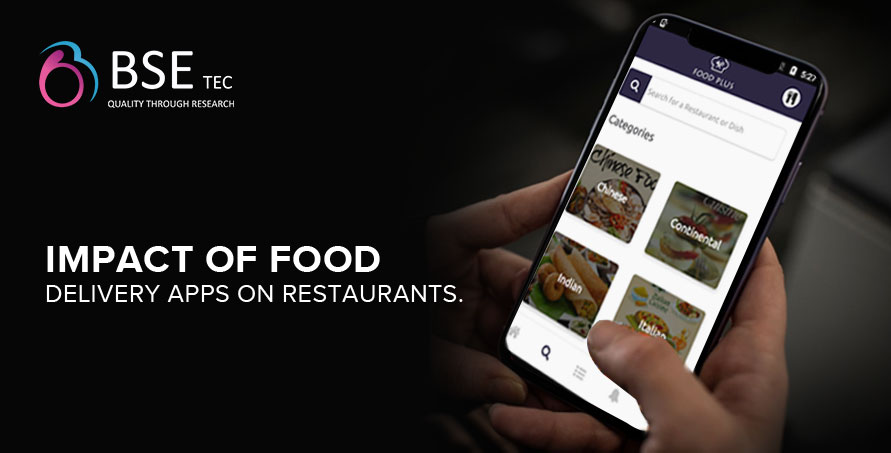 Urbanisation and lifestyle changes are some of the reasons for the successful turnovers of food delivery apps. If you're a restaurateur, you need to have one yourself. Nowadays everyone walks around with a smartphone, and they are sure to have at least one food delivery app in there.
Impact of food delivery apps on restaurants:
Your restaurant cannot serve all your customers at a time, as there are only limited tables. But by delivering food home, with no minimum order restrictions, you can serve even a hundred customers at a time. And look at all the options foodies have, from Chinese to Italian to Malabar food.
In this fast-moving world, people would rather skip their meals than waste time physically visiting a food joint. With BSEtec's Doordash Clone app, FoodPlus foodies can order fresh and delectable food when and where they want it.
Restaurants don't have to worry about waiters, cashiers etc., And some don't even need an infrastructure called cloud-kitchens which is a delivery-only model. This includes home chefs, bakers and other home-based cooks.
Since the app doesn't compromise on providing the best customer support by giving them loyalty points, exciting combos and discounts, they sure do have the customer in the palm of their hands.
When you seek the services of a third-party app, a cut from every order goes to them. But if you get our Zomato and Ubereats Clone app, which you can customise as per your wish, you reap all the benefits.
When customers order online, they tend to spend more time going through the menu, ingredients used, description etc., so they order much more than they order when they dine-in.
To know more about our Swiggy clone app, you know where to find us. Reach us at BSEtec.com