Initial coin offering is the best alternative to fundraising system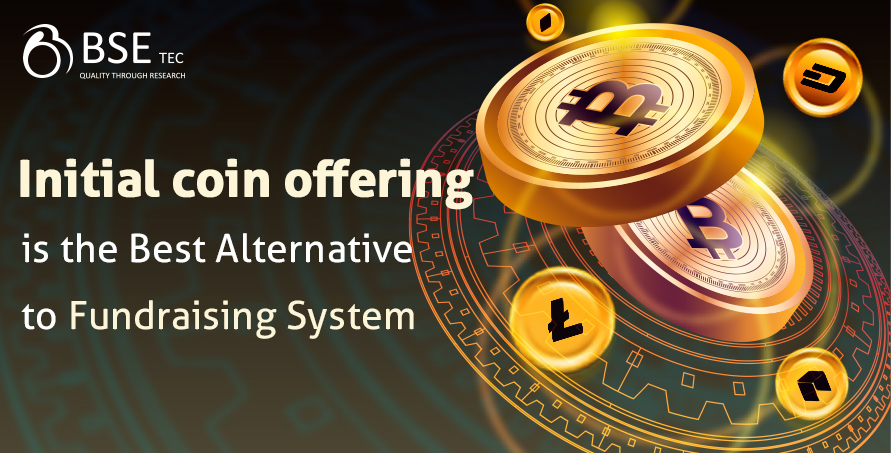 Thinking of launching your own startup business? How can you bypass the regulated capital-raising process? Entrepreneurs seeking capital to build startups have long sought out innovative ways in order to achieve their goals. Many startups with blockchain technology can go online and raise a lot of money by creating digital tokens for use as currency and selling them in what is known as Initial Coin Offering (ICO).
ICOs act as fundraisers of sorts. ICO also referred to as a token sale is a type of crowdfunding method for blockchain projects. Companies can raise funds for their projects by offering investors a token or a cryptocurrency in exchange for fiat money or major digital assets like Bitcoin and Ether.
Here's what makes ICO's the best alternative to fundraising system. Unlike traditional fundraising ICO's do not require volunteers or door-to-door selling of tokens. With ICO, investors can cash in and out anytime they want while traditional fundraising keeps the investors' money tied up for years. Online services like BSEtec, an ICO development company allow anyone to generate crypto tokens for an ICO in seconds where small startups can begin fundraising immediately. ICO's are not regulated by any governing body and only require an informal white paper to be used which gives details about the project, money required, what demands it will fulfill upon completion, time frame of the campaign and what type of money is accepted. If the value of tokens purchased during your ICO periods exceeds the set price, funders of the ICO can expect a significant return on investments.
Thus ICOs is a great way for fundraising which helps you in furthering your goals, launching your product or starting your own digital currency. We aid you with ICO development services and offer Token development solutions for effective fundraising. If you are looking to launch your own ICO, BSEtec offers custom-made services for best results and maximum utilization. For more information visit our page.