Instagram clone: Advanced Social Media Business Script with Features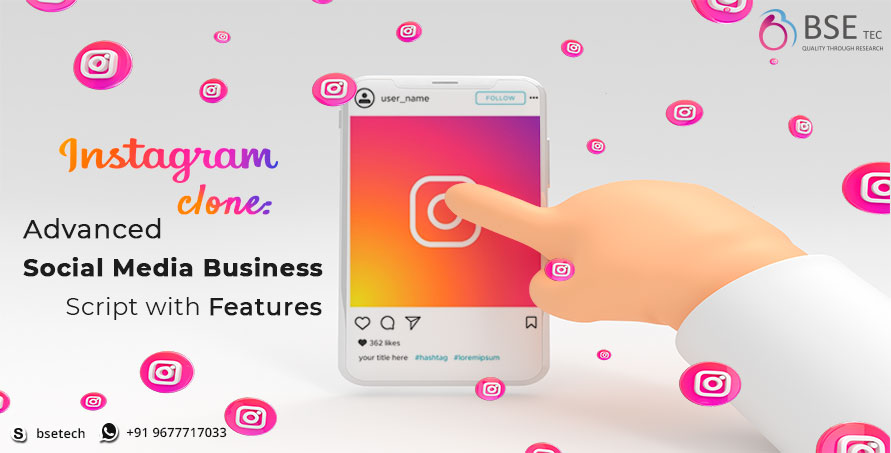 The social media industry is seeing an incline in reach, and it is on its way to becoming the most valuable industry in the world in terms of money, popularity, and relevance. Social media is no more only a platform for entertainment and self-promotion but also for every business out there. It is now the most reliable and must-have source of promotion for every type of business. Businesses get to interact with their targeted audience directly. Instead of promoting a business on apps like Instagram, If we just make a new app like Instagram with more upgrades and advanced technology to grow businesses?
Instagram like app development is an easy task in the year 2020 If you have InstasocialPlus- Instagram clone script. InstasocialPlus is the Advanced social media business script that allows you to develop your platform with the latest technologies available like PostgreSQL, Nginx, Linux/Unix, Angular 6, NodeJS, Material Design, Ubuntu, Bootstrap 4. Also, this Instagram clone script includes many readymade managerial and application features.
Managerial Features  
Advanced Admin Dashboard

User Management
Post and Pages Management
Mail Settings
Reports Management
Application Features 
Content Driven Material Design

ADMOB Ad Network
Firebase Analytics
One signal- Push Notifications
Photo/Video Filters
Discover User
Signal Sign-In
Android and IOS Studio and many more.
Along with the readymade features, the Instagram clone script is the smartest and most convenient way of developing an Instagram clone for IOS and Android at an affordable cost. With InstasocialPlus, You are not only getting the clone script but also getting the incredible technical support of BSETec. We are known to be the technical pillar for the platforms we develop. We give many additional benefits like free installation, Free technical updates, and premium technical support to build trust that lasts forever with our clients. You can check free of cost live demo and its features list in detail only at InstasocialPlus.
Contact Details
Email : support@bsetec.com
skype : bsetech