Captivate Global Audience with Instagram Clone App Script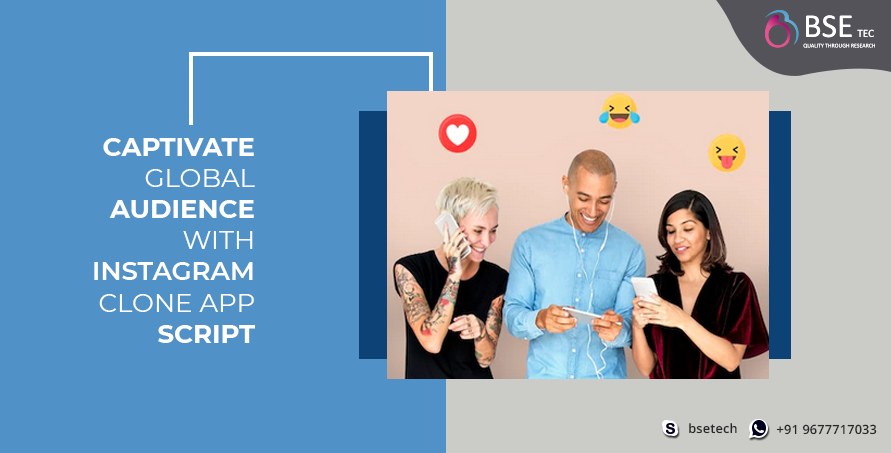 Today After Youtube, Instagram is the biggest social media interaction. Globally, Instagram-like social apps became the epicenter for the great content market for Social Influencers, Businesses, and Global brands. Businesses today are utilizing Instagram-like apps to develop a creative and non-annoying Advertising campaign. Today Instagram Like app development or social app development is the best online venture that anyone can do to target mass users to support businesses and influencers around the world. 
Some creative ideas to develop Instagram like the app to Delight Global Audience with instagram clone app script-
The AR social Concept

– Today you can develop anything with AI-based technologies like AR. Augmented Reality can be utilized in social media app development to make it more interactive. As of today, we know some social media platforms are using AR in their app but almost every platform is using it for AR-based filters. In the AR social Concept, You can introduce regional Map-based scrolling with the feed designed to be transparent through a back camera. This can be the future of social life. This is somehow relatable to future google maps that Google is currently testing with AI. 

The Influencers app

– You can also develop a specific Instagram-like app only for influencers to promote the niche content and lifestyle. Today the Influencer market is much more scalable and beneficial for businesses around the world. Today almost every brand is connecting to influencers to get some spotlight through their audience. 

Pure Memory Sharing-

Today, We know that all the apps are developed by entrepreneurs with the motive to promote some businesses and generate greater revenue but you don't have to go with the flow and you can develop social media clone app that would be the clean app without promotions and everything. Today there are much more rage and annoying attitudes of users for online advertisements, and you can be in the race to stop them and gain mass users. 
Development of the Instagram Like app today is much easier as all you have to do is search for a unique concept or idea. InstasocialPlus is the advanced open source Instagram clone app script that allows you to develop your social media clone app with high-end tools and features. You can check out this Instagram clone script right now to see how it works from both the front and back end with the free live demo. 
For additional details, Please Visit InstasocialPlus.