Is food delivery start-up a good investment for 2020?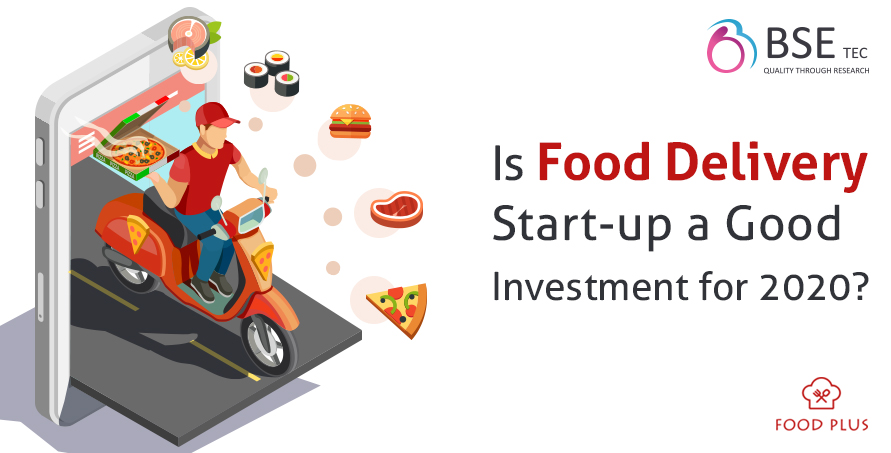 Pick your phone, order food and chill, this trend of staying at home and ordering food online is becoming an all-new culture due to various reasons. One of the reasons is when the restaurant that you really long to dine at might be far from your place or when you have so much work and would think twice to waste a whole lot of time waiting at the restaurant to get the food served and the like. But how do we connect these dots? That's when a food delivery system comes to play.
As you own a food delivery app, you become the mediator between three key players, the user, delivery agent and the restaurant or the host which is pretty much easier than it sounds. Food delivery industry is highly engaging and a good to go business investment especially this year because there is going to be a surge in the number of food delivery app users.
To start with a food delivery app, you should first identify the target audience, it is certain that you can't meet everyone's need and therefore, find out whom are you designing the app for. Food delivery apps manage to cover people belonging to different demographics and socio-economic conditions, this is evident through the availability of premium subscriptions.
Also, the middle-class users would not hesitate to try out different cuisines from different restaurants irrespective of the cost. It gives a kind of satisfaction and a reason for them to gather their family members at home and dine together with food from top-class restaurants in the city. Users also get to compare the prices listed by various restaurants for the same dish and the star rating given by the previous users.
Now that we have identified who our targets are, let's understand the lifeline of the food delivery app, "the internet". Mobile data drives the app and hence has been the reason for people to adopt it. As there is high-speed internet connectivity in almost all the parts of the city, people find it way easier to order food online rather than heading out. There is a great increase in the number of users with more people moving to cities. Have you thought about how a food delivery system would work in suburbs and rural areas? It is not a herculean task to reach out to those audiences, simple tweaking in the existing User Interface can make it a reality. A readymade food delivery app script makes it easy to create an app similar to ubereats, swiggy and food panda.
Using a food delivery script like Food plus, you can create a customised food delivery app with your twist and unique selling proposition. Food Plus online food ordering script gives your app the power to stand out in the market through features that make the app simple and easy to use. Check out our demo app and contact us for further details.