Job Portal App Development – Cost and Key Features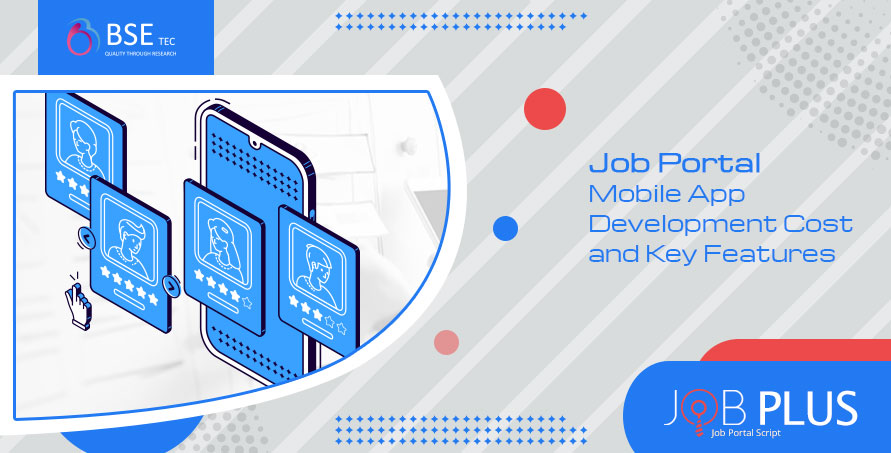 In this era of digitalization, people have started to rely on their smartphones, tablets or laptops for everything possible– from shopping to education and even to find jobs! Gone are the days when a person has to go from office to office dropping his Curriculum Vitae and job applications. Everything can be done online– including the job itself. Especially during the coronavirus pandemic, more and more people are losing their jobs each day and most are working from home. But, now these people cannot go out to find jobs, so the only option that they are left with is to go online. This has been an advantageous scenario for many businessmen and entrepreneurs for starting their own job portal applications like Jobberman, Monster, etc. and there has been a huge surge in the numbers after the global pandemic. However, building a new app from square one is quite a tedious job, and takes a lot of time to be launched. Moreover, you need to pay the developer a fortune for helping you to build a unique app. Sometimes the charges can be so high, that might put you in a situation of debt. So, if you are thinking what is the best solution for job portal app development – you need to know about job portal clone scripts.
A job portal clone script is a replica of one of the popular existing job portals. With a little bit of modification and customization, the job portal will be ready to be launched.
What is the App Development Cost of a Job Portal Application?
If you're building your app from scratch, no doubt you'll have to spend double the amount of resources for the final development of the software product. 
However, if you choose to use a clone script like Jobberman clone for your job portal app– it will not only save your time, money and energy, but also will help you to get brand recognition and visibility. 
Know How To Start A Business Like Naukri Portal Using Job plus – Naukri Clone Script
What are the Key Features Offered by the Jobberman Clone Script?
Developed with the best quality Laravel 5.1.45 framework, the jobberman clone offers a wide array of features. 
Some of the features are as follows–
Fully customisable –

The jobberman clone script is fully customizable according to one's preferences and taste, with a wide range of templates, themes and color schemes to choose from. 
SEO friendly script –

The job portal mobile app clone is an Search Engine Optimization friendly clone script, which means, it can bring in a huge number of organic traffic and increase the app visibility several fold.
Social login –

The job portal app that will be developed using the Jobberman Clone will have a social login feature, i.e. one can easily use their social networking platforms like Facebook, Google etc. The easy registration process is helpful for the users to sign themselves up in the job portal with no hassle. 
Social sharing –

If someone finds a lucrative job offer that will be relevant for many, that person can easily share it among their social media for helping their partner, friend, daughter, sister, mother, etc. get a job. 
Bulk email to users –

As the application owner, you might need to send emails to the thousands of users, who will use your portal. The jobberman clone script will help you to send bulk emails seamlessly without any bugs or glitches.
Push notifications –

The best thing about a job portal app development is that it has a system of push notifications. These are given to notify the user or the job seeker to know when an opportunity that is relevant to him is open for applications or a company is hiring or not and various other job offers get notified instantly.
Conclusion
In this competitive market of job portals– BSEtec is the one stop solution to end all your job portal app development needs and make your business go online in no time. Get the best quality Jobberman Clone – JobPlus at BSEtec. Get in touch with us for the live demo now!