Latest Mobile App Development Trends in 2019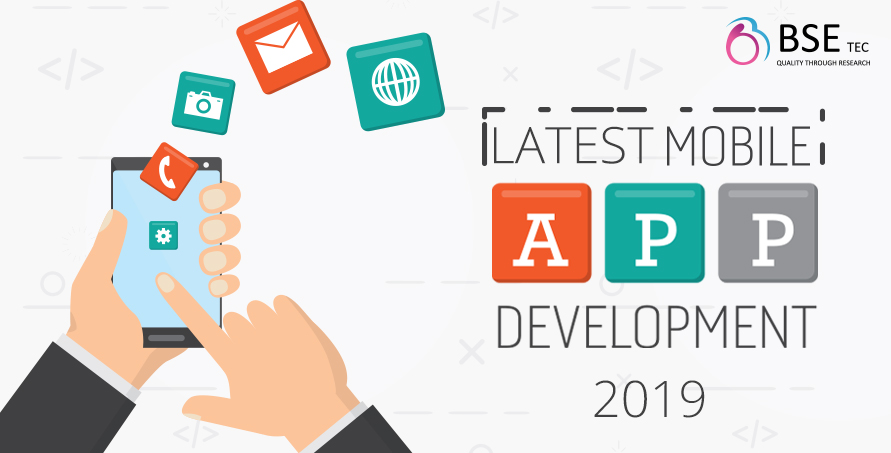 Mobile app development has seen significant growth since the past recent year, this is due to various reasons including the shift of majority of the populations to digital platforms for meeting needs. In fact, this gradual shift has paved a way for many players in the digital market to contain direct audiences and to cater to them without any barriers. Technologies such as AI have simplified the lives of people under the sky for almost every task that used to consume a lot of time earlier.
Right from the start of the day, as you sip your first cup of coffee and browse through an app that provides you news in simplified format to ending the day with a melodious song played on a music player app as you go to bed, apps have almost replaced our entire lifestyle in a simple yet sophisticated manner. Let's look at a few mobile app development trends that were witnessed this year and is an agent for further development in the forthcoming years.
Blockchain technology
Although the history of blockchain technology traces back to 1991, we have been used to hearing the pseudonym, Satoshi Nakomoto, the developer(s) of blockchain technology using cryptography and involving crypto hashes to protect the data stored in the distributed ledger called the blockchain. The major application of blockchain is the DApps or Decentralised applications which run on the blockchain and has various advantages compared to traditional app development. DApps can be used to create any app ever including entertainment, gaming, microblogging, freelance apps and so on.
Artificial Intelligence
AI-powered is the term that is going around as a trend in recent times, be it AI-driven Media and entertainment, AI-powered cybersecurity, AI Assistants and the list goes on. With the help of AI or Artificial Intelligence, we have been able to accomplish the repetitive task easily and automate the majority of the work, thereby using the quality time saved, into something productive. A Mobile app company looks into ways through which AI technology can be incorporated.
Machine Learning
Machine learning is something that is being a driving force behind Artificial learning and helps in achieving desirable outcomes. Machine learning has made systems smarter enough to handle tough situations and take necessary decisions without explicit programming.
Chatbots
The moment you enter into a website, you get to see a pop-up window greeting you and asking if you need help. It gives an interactive experience for the user rather than being a passive communication tool. Chatbots are now trending everywhere as the customers can get instant support from the company's end and makes it easier for better communication.
Augmented reality and virtual reality
AR and VR technologies are booming due to their interactive nature. The difference lies in the fact that VR gives immersive experience while AR can render and associate virtually created objects with the real world, giving a better way to explore things that we usually can only imagine. So many apps have born out of AR and VR Technologies and every mobile app company including BSEtec, have it in the top of the list of services they provide.
Apart from these, there are various other trends in app development that are mostly based out of these technological innovations, including cybersecurity apps, online payment apps such as GPay, PayTM etc., AI-based app features offered by apps like Lenskart and the like. It takes a whole lot of time for us as we look back to how the world has changed with just the emergence of the apps especially the utility apps.