Learn How To Make More Money With Instagram Business Ideas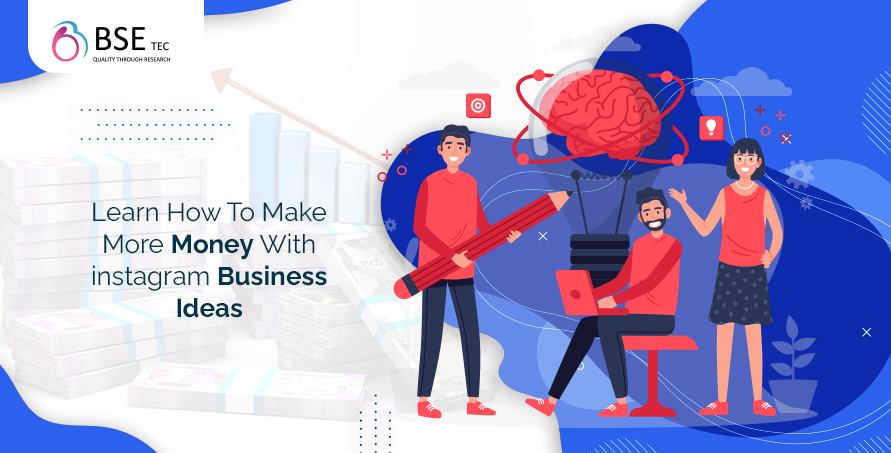 Developing a profitable business model is the goal of every entrepreneur and they work around the clock to make a business model that helps people and which is worth using. In this virtual era, internet uses around the globe love social media applications and entrepreneurs see a good opportunity there for Instagram like app development. Profitable business and making a good amount of money is not easy, especially with an online venture. because at first you need to work hard on that and you have to choose right resources for that and after that, you have to wait for the response of your audience then analyzing response you have to update regularly so that your audience get what they expect from your platform then only you will get the engagement you desire from your social media platform. 
Here we came up with some points you should consider while developing a profitable social media business
Right Motive : 

motive is everything when you are developing a social media platform because you will only get good engagement on your platform if your platform is delivering the right motive to the right audience. You need to clarify what additional benefit your platform is providing to the ocean of internet users other than beautiful themes and features. 

Right Technical Partner : 

After doing the groundwork and after getting the concept clarity. You have to take the next big step of choosing the right technical partner for you because a technical partner not only gives you resources but when you are developing a product for a mass audience than it's always good to have a reliable brand behind you to help you with latest technologies and technical support. 

Good Script With Good features : 

Choosing the right script is the base of your online platform. You have to go with brands like

InstaSocialPlus

that provides best in class features like an advanced admin portal for managing your platform and application features like material design, single sign-in, Push notification, Best video/image effects and filters, android and Ios studio, Analytics and much more. These are some of the important features that you will require in your

Instagram clone script.

 

Affordability and

 

Transparency : 

You need to work with the technical partners who will help you develop your social media platform with more transparency and reliability at an affordable price. We at BSETec always follow the methodology of being transparent with our clients for better client retention and we provide our services at very affordable prices to help upcoming entrepreneurs make the world a more connected place. Also along with our product, We always provide free installations and regular upgrades for better app functionality.
It's all your responsibility to choose your resources very carefully if you are going to develop the next big thing on the internet. We at BSETec are equipped with all the technical resources to help you with creating an Instagram clone for IOS and Android. And we will love to talk with you about your requirements after you see our full list of features of Instasocial plus  at https://www.bsetec.com/instagram-clone/