Location Based Augmented Reality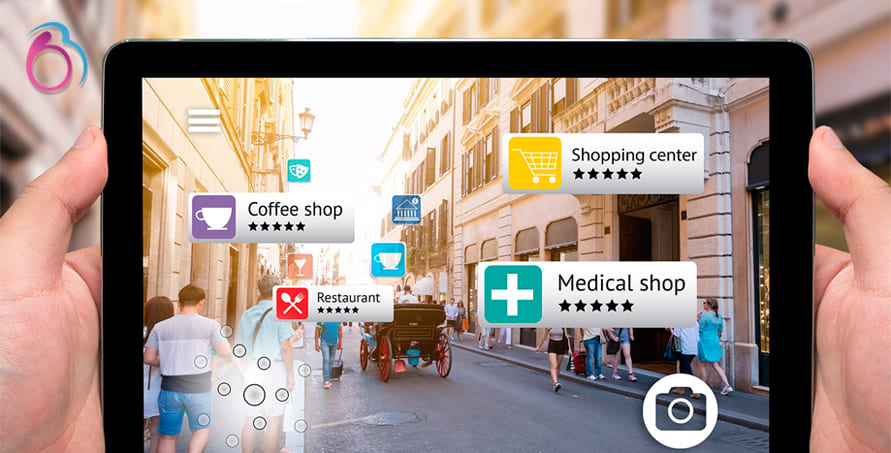 Ever since Pokemon Go got released and gained a huge attention and engaging gaming experience among youngsters, Location Based AR has become the prime center for developers and Investors of Information Technology.
Finding Locations and guiding user navigations have become so easy and helpful due to the advancement of Google's Map apps. Location based augmented reality facilitated numerous application developments especially in live deliveries of food apps and path navigations.
Combination of these engaging Gaming, location and Live-Guide with currently happening augmented reality application development is the best thing and the need of the hour of present and for the future.
The challenges of Location-Based AR:
It's not like the typical Marker-based AR apps, where we know to place AR contents on top of the marker-image. It's kind of a Marker-less AR. Here Location is the marker point. So, developers have to put a lot of effort to make sure, the location tracking and the augmentation of contents work as perfect as possible for location based augmented reality.
The mobile and the app have to define the location of the physical object (e.g. building, road, footpath and lake), calculate distance and attach an AR object (sign, text, image or a video). Simply overlaying on the digital element won't do the trick.
It has to be placed accurately, stick tightly, remain stable and not jiggle when the user is moving or changing angles. But achieving such high level of accuracy is not possible only with mobile phone's GPS alone. It requires a stable yet a complex solutions and SDKs.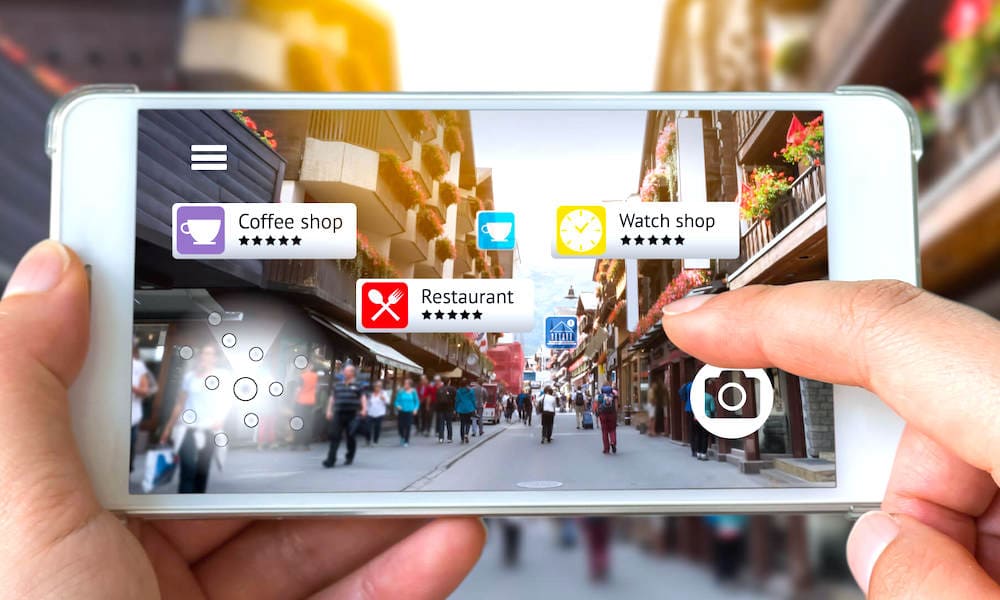 Wikitude
Wikitude is one such AR framework that provides a Geo-based AR SDK for the leading mobile platforms. The SDK works based on GPS, compass, and Accelerometer.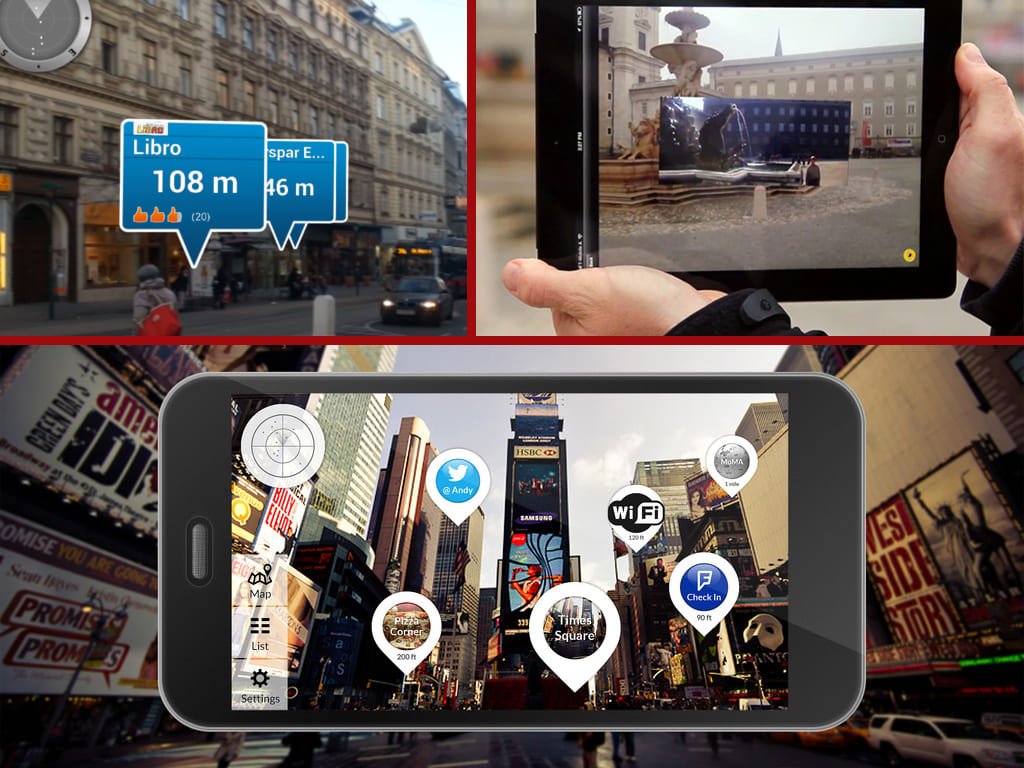 For outdoor purpose it uses GPS signal and for Indoor, the SDK uses Beacons. Currently this framework is available for iOS, Android and for certain Smart Glasses. Wikitude provides the following location based ar services through their SDK.
Geo-Location Scenes
Geofence Triggers
Radar UI Element
Relative Locations
Distance Based Scaling
The only concern with this SDK is the cost. Yes, it costs around $2800 for getting the license of this Geo-SDK.
Mapbox
Mapbox is a Live-Location Platform that has a set of tools for developing AR-navigation Mobile apps with Data visualization. They provide online portals for registering yourself and get their SDKs and libraries. Currently, Mapbox SDKs are available for iOS, Android and Unity3D.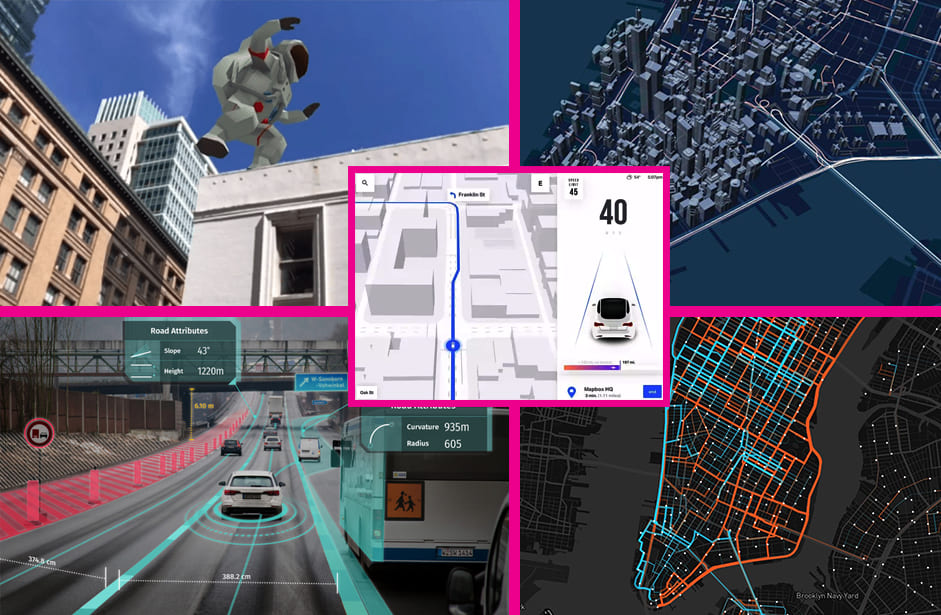 The developer and Users can create their own custom styles in the way they want to present the maps in the app. Using Mapbox APIs, we can search for locations and best routs. The framework provides fastest geospatial data. We can create Points of Interest (POIs) and place AR content for each location.
Best thing about this SDK is the cost It's very cheap, almost free for up to 50000 map views per month. And the real-time renderer or the physical objects such as buildings and roads are simply great for the gamification aspect.
Placenote
Placenote SDK is mostly used for Indoor and small scale location based apps such as Malls, museums, campuses and tourist attractions. Unique thing about this SDK is that, the users can map their location and position. They can put their memories as metadata. This information can be saved for future purposes. AR objects can be overlaid for the physical objects and locations.