Make money by launching own Doordash Clone app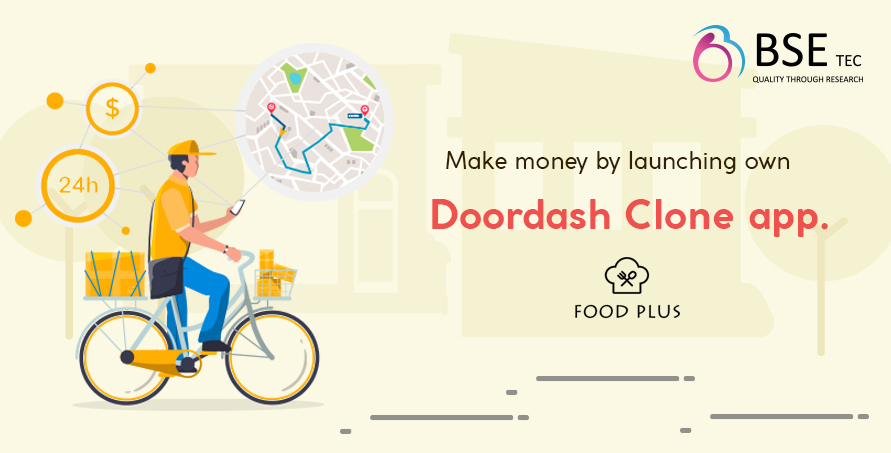 Food is a lifestyle, emotion and for some, it is something of dire importance apart from being an essential need for all of us. Just a few years back, we would love visiting hotels and dining with family or order food from the restaurant through a phone call. But the drawback was that we had to wait! Wait for a table at the restaurant, wait on the phone call when it is busy, wait for the customer service person to list out the menu and the list goes on. The very introduction of online food ordering app has put a full stop to all the 'waits'. Now anyone can order food online without hassle. Food ordering and delivery apps are providing private space to order without actually contacting the restaurant.
Giving job opportunities for thousands of people who just have to know basic phone usage and have a driving license, food delivery business is on the hype in an incomparable way. You can be an entrepreneur who makes this possible. All you need is the energy and passion in the field of hospitality and foodservice. Not just that, if you are looking for ways to start your own business but are doubtful about which area to choose, here's one of the best options. The food business is growing day by day with a rise in demand. Be it a party, office meetings, friends get together, food ordering is one of the things that most people especially millennials prefer rather than hiring a cab and going out to a restaurant.
If you want to start up a food delivery business, start right away. Doordash delivery clone scripts will help you in creating an app. Doordash clone like food plus from BSEtec is similar to uber eats clone, foodpanda clone and swiggy clone and has the same features as these apps.
Food plus online food ordering script consists of various features such as live tracking of the dasher, search for a restaurant, log in using social accounts, ratings and reviews, repeat order, etc.using which you can start your doordash clone app and excel in the food industry.
To learn more about the food delivery script, use our demo app available in the play store or app store for iOS devices.