Methods to Create a Real Estate Website Script and its Benefits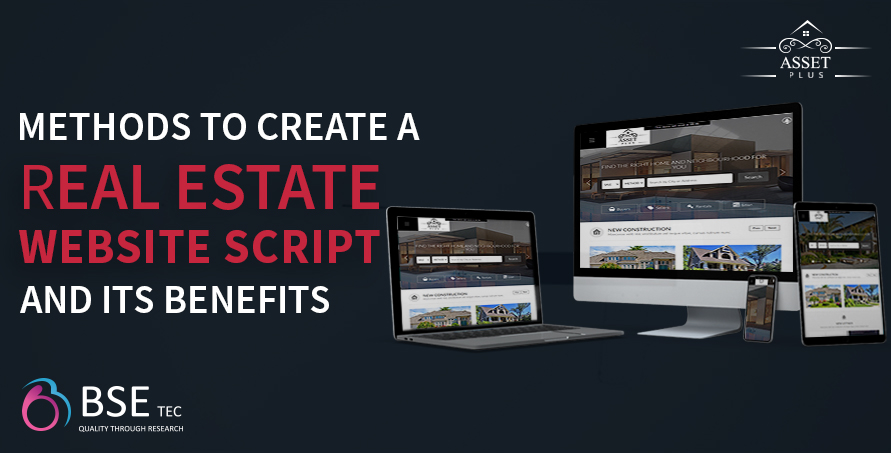 Real estate agents have all embraced modern technology. With a real estate app, AssetPlus, they quit looking out for good neighbourhoods, knocking on doors, picking up the phone, buying lists of contact etc., They now have abundant ways to get hold of customers, through a real estate PHP script.
Real estate agents must identify which app will save much of their time, get them prospective leads and offers the best user experience. And also one which will help them keep in consistent contact with their prospects. One such app, similar to Zillow, Trulia etc., is our real estate script, AssetPlus. Let's look into some of the benefits such sites offer:
Advanced Search: Users like the buyers, sellers and realtors can filter options like property type, price, square feet, age of the building, area etc., They can also sort out the properties like popular, latest, oldest, cheapest etc.,
Mortgage: Some may not have enough funds to purchase the property, which is why this feature gives them loan options through tie-up with banks.
Estimation: It provides an estimated value the property possess in the market.
Virtual tours and Map view: This features as 3D tour of the property so you can check out the view and angle before buying. Also a google map view points out the location of the property.
Image gallery: It has high quality photographs of the property. A clear and rich photo gallery attracts a lot of customers.
Social sharing: Buyers, sellers and agents can easily share the properties they are interested in to friends, partners and families.
With benefits and features such as this, customers will not hesitate to use your app. You can reach us BSEtec, to get access to our Readymade php script which can be tweaked based on your requirements. You can also have a look at our demo to understand the working of our real estate script.