Mobile and web applications to offer food delivery on-demands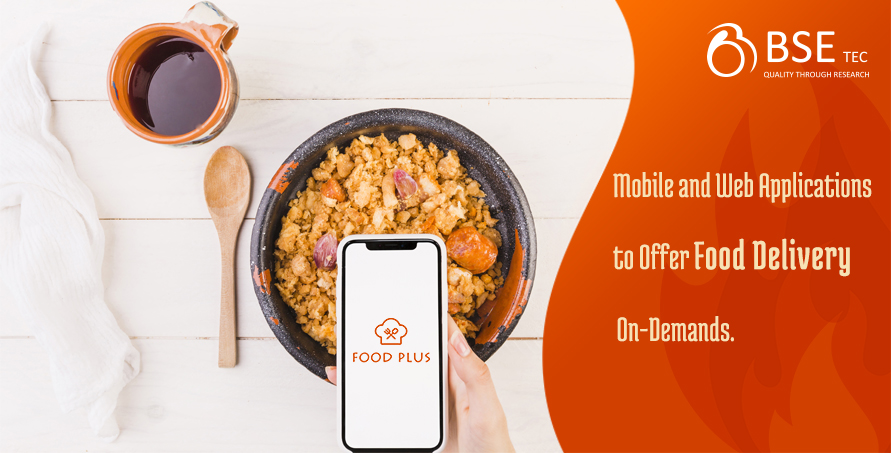 You might serve the best food in town, offering great ambience and quality, but, if you don't have an online food ordering app, your restaurant will dwindle. Online food ordering & delivery platform has become the need of the hour as it bridges the gap between consumers and the restaurants or food chain. There are various popular food platforms out there like ubereats, swiggy, foodpanda etc., which are widening their customer base by offering great service and making the food ordering journey effortless. If you want to join this list you can get our Doordash clone which leads to sizeable raise in your restaurant's revenue. After all who wouldn't prefer to eat fresh, finger-licking Hot eats and cold treats in the cosiness of their homes and workplace.
With our online food ordering script you constantly update your online ordering menu. You can feature your brand story in it and add mouth-watering food snaps which makes your customers crave your food. Customers will be aware of the restaurant timings and can reserve tables online. We also feature automated order and online billing system which maintains the customers' order history. Food-lovers enjoy the pre-order feature where they can schedule their meals so they can place orders whenever they want.
Customers can purchase 'gift cards' to present to their foodie friends and family. Our online food ordering system cuts down human labor, time, offers multiple payment gateways, features Inventory and Order management system and many other propitious features. To increase your customers and retain your regulars you can have loyalty programs which give regular customers incentives and rewards. You can also offer exciting combos and add-ons to lure customers to pick you.
A well-executed and organised online food delivery script can make a world of difference as it helps you propel your business to greater heights. Our Doordash clone app can make you stand apart from other online platforms prevailing in the market. We help you in customer attraction, better marketing and other barriers you may face. For more information visit bsetec.com and avail our services for an error-free and effective script that enables on-demand food delivery.