Mobile App as a Brand Marketing Channel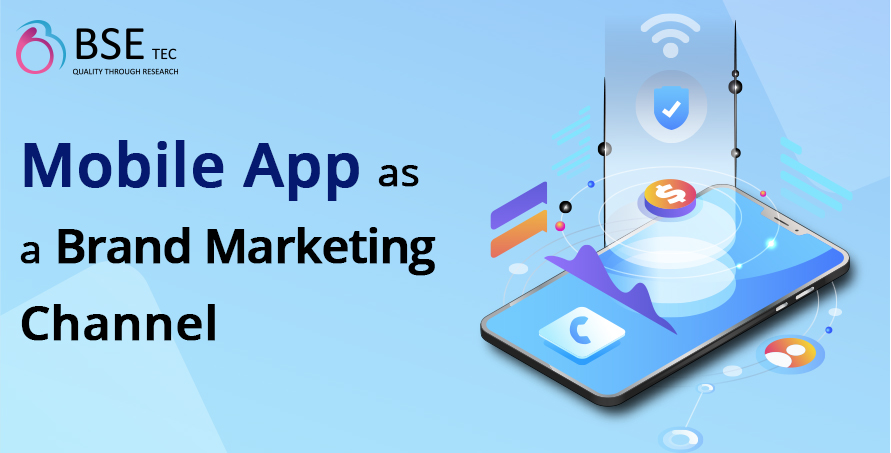 It is one of the important factors for brands to be visible to their customers and follow advertising trends. There are many effective marketing channels for brands Television, outdoor advertising, endorsements, and sponsorship.
However, well-known companies such as Zomato, Domino's, Flipkart, Amazon and others have taken advantage of one more effective marketing solution. In this article, we talk about how mobile app company helps businesses to break new ground in their industry.
Why should brands go on mobile?
We live in a modern world where almost everyone on earth uses a smartphone. In the United States, the average user spends almost three hours a day in mobile applications out of less than four hours a day spent on mobile devices.
First of all, such growth is related to the growth of the mobile audience itself. Most of the experts say that the era of mobile applications is ending and new technologies are replacing apps. Perhaps. But for the moment, apps are far from fading away. Conversely, we're seeing the growth of mobile app usage. And if you're still not among those who exploit this platform for marketing, it's time to think about its effectiveness.
Smartphones are the one where you can find everyone in your target audience. Why not use the opportunity to reach your customers with a mobile app?
With mobile app Development Company, brands can enhance their customers' offline experiences, connect with their loyal audiences, and boost sales. According to a recent report, 75 per cent of consumers will engage more with loyalty programs that provide rewards in a mobile-friendly way.
Application Development team in BSEtec is developing apps with Great UI (User Interface), high performance, fast loading time, extremely helpful customer support and it Adapts to a user's needs and Compatible with a mobile platform.