Most Important e-learning trends post COVID-19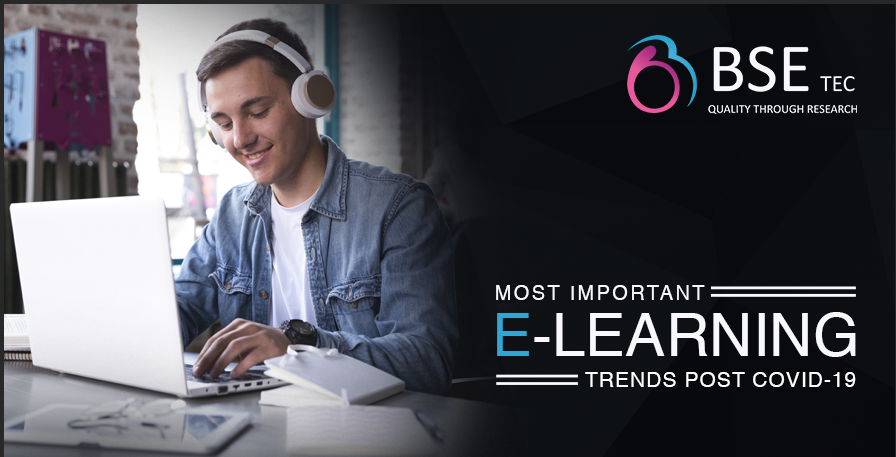 COVID-19 has hit the educational sector pretty hard, and there's no way things are going to get back to normal for now. Schools, colleges, workplaces remain closed, and people are trying to face the harsh reality. Students who were unprepared for independent learning, have no other option now. Even tutors are unaware of their responsibilities and how to communicate with their students while quarantined. Now we are all leaning on technology to take up remote learning.
ExpertPlus is a Coursera and Lynda clone, which can ensure the quality and continuous education of children. Our Learning Management System software has features like hi-tech learning modules (video and audio files), course discussion, language support, certification, social sharing etc. After this pandemic situation is resolved, education is going to be redefined. Here are some trends post COVID-19:
The admission rate will drastically reduce when schools re-open. Parents won't be ready to risk the lives of their kids, by sending them to school. Leave alone youngsters travelling abroad to study.
The unemployment problem will increase. More students will graduate, with no jobs on the market.
Examination and tests won't be 100% monitored, leaving scope for cheating and other malpractices.
E-learning apps will see an unprecedented surge, as students and employees enrol in these apps, to make the most of the time and get a safe and continuous learning/training experience.
Online learning, educational television/radio will become widespread.
The power and scope of AR, VR and mixed reality will finally be acknowledged.
Artificial Intelligence will provide a more customised learning experience.
Even if schools go back to normal, they would have to reduce the strength of students and thereby have two or three shifts, and extra-curricular activities like cultural programmes, inter-school competitions, sports will face a downfall.
The need of the hour is an E-learning app, which will provide your children with the best education without any interruptions and not compromising on the quality of content. You just cannot do without it, in the future. If you want a Lynda clone codecanyon, reach us at BSEtec.com. You can also contact us to demo our free Udemy Clone download.