Multimedia PHP scripts for Live Streaming and Broadcasting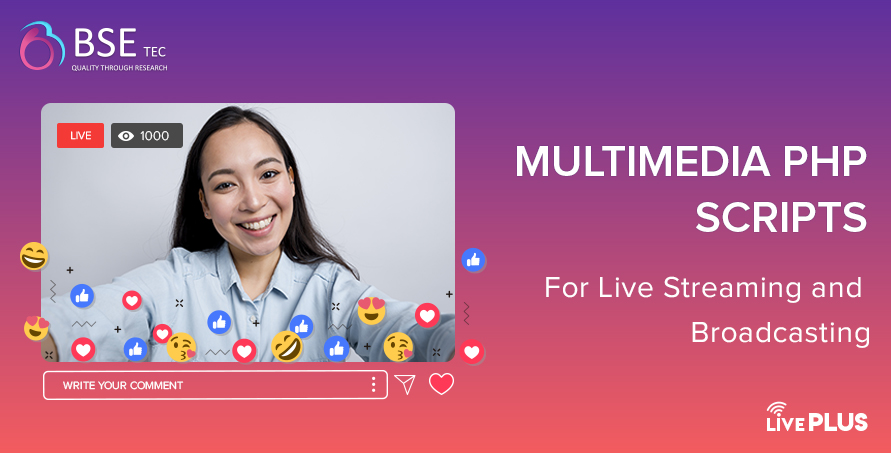 Live video is transforming the way organizations foster engagement and communication across platforms. It's important to find a script that meets your needs and aligns with your current technology stack and falls in line with your project's budget. A PHP live streaming script is the simplest choice to set up and run a Live Streaming application on a website and broadcast the live videos. Integrating a live streaming application can be a challenging task for any IT professional. BSEtec has stayed in the game for many years now and can provide you with one of the most effective and engaging live streaming PHP scripts.
Going live is great way to build trust and loyalty as it is an authentic way to bond with your audience. Though it comes with a certain risk, there are definitely many benefits of live videos. Using our bigo and periscope clone script almost all tasks can be done by using the admin panel and everything is fully streamlined and dynamic. The script is fully responsive for any device. When it comes to live streaming finding a stable connection can be a major challenge. When you lose connection it takes time to re-establish a connection and start another broadcast can mean losing valuable viewers. But with our live clone script, we can assure you uninterrupted quality streaming. You can broadcast seminars, meetings and annual events thus establishing global connectivity.
Not only this it supports web-based interfaces for broadcasting live video, text chat discussions with viewers, access and duration control etc., Head straight to our website to get a demo in our live clone script which comes with features like Multi-broadcasting, Social login setup, Angular 5 material design which eliminates buffering etc., For more information, contact BSEtec.com