Progressive Freelance Business Online – Most Prominent IT Trend in 2020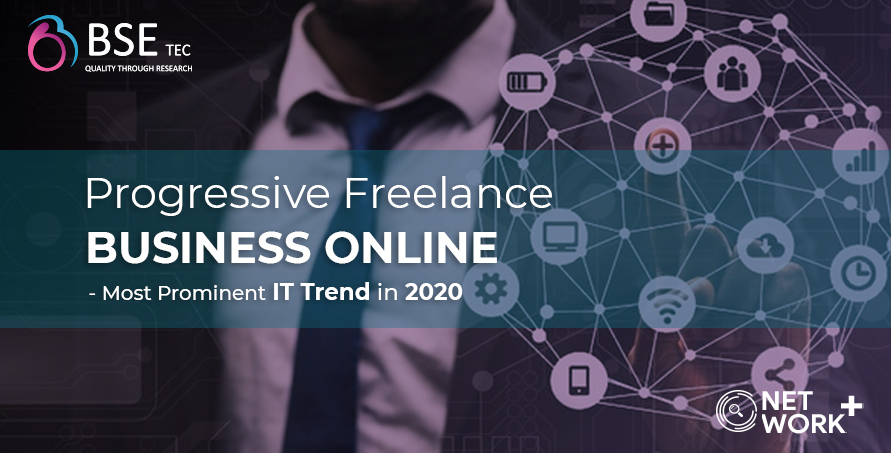 Online freelance job bidding websites like upwork and freelancer are witnessing a huge rise in the number of users after the lockdown. A lot of people have lost their jobs and have turned to freelance to manage their expenses. While the governments are providing a little support, being under lockdown for months together has caused a financial crisis in most of the families. So, freelancing can help them revive their normal life.
Besides, companies also look out for other means to get their job done. While their employees are working from home, an additional hand when an unanticipated project requisite pops up is when the companies hire freelancers. Freelancers such as translator, content writers, designers and artists are the top categories in any freelance website. Forbes has reported that there is a great demand for the freelancers due to lockdown. While half of the companies have switched to working remotely or work from home, many start-ups face financial crisis due to which they end up laying-off people and instead they hire freelancers temporarily. Companies also have a better expectation over freelancers as they are diverse and each of them has a unique talent. Upwork's Chief Economist Adam Ozimek said, "Businesses find a lot of value in flexible talent in a variety of situations."
No wonder why freelancing apps are of great demand now. Also, creating a freelancing app is as easy as signing up. You can avail upwork clone open source or freelancer clone from IT companies to create the app. Network Plus is one such upwork clone that has various features such as bid management, escrow management and each user has to undergo verification to make sure there is no issue. The same applies to the client company, to avoid fraudulence and fake profiles. Various other features are included to make the website user-friendly. Perhaps, you can create a progressive website which looks and feels like an app using network plus freelancer clone. So, the users do not require to download the app and rather, they can access the portal using their browsers and yet access the same features.