Remote first culture experience through E-Learning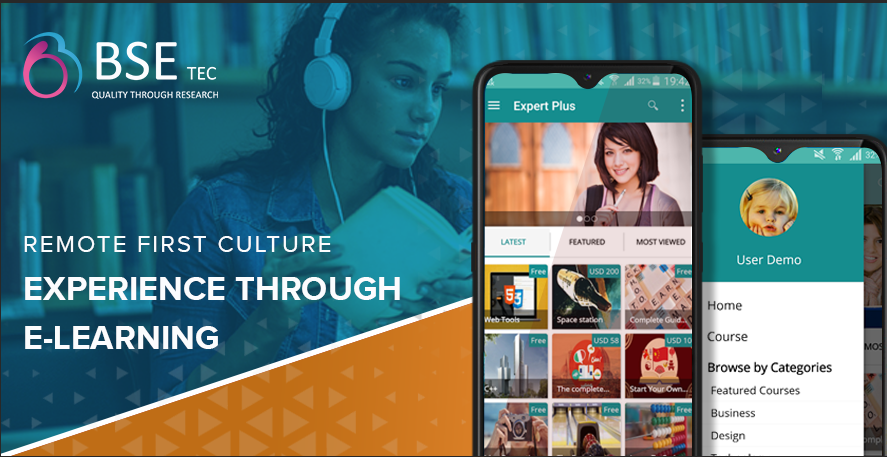 Covid-19 pandemic has caused the schools and other educational institutions to shut down and the result is the remote learning culture that the students have been insisted on practice. A long lockdown indicates a significant break from education, but advanced technology has proven to give hands to continue academic activities online. Technological tools such as Learning Management System or E-learning Software have been really helpful to pursue distance education.
Online learning is not a buzzword for the millennials, there is an umpteen number of online courses across various disciplines. Gone are the days when we had limited choices of courses, now you can learn anything ranging from baking to a new language or even a full-time master's degree. Everything is possible with tools such as hi-tech learning, interactive classes and coordinated online quizzes and tests.
To enable such a learning experience, there are better platforms such as apps that can be used by tutors to post courses and students to subscribe to their favourite one. By learning this way, students get interested and make good use of their leisure time rather than wasting it. To create one such learning management system you can use Udemy clone or Lynda clone such as expert plus. Such a clone script is really helpful because you don't have to spend lump sum into creating an app or website from scratch. Also, educational institutions are looking for a better platform to extend their educational services. It would be a great idea to collaborate with the universities across the world to bring in a world-class learning experience right under the digital device.
Expert Plus Udemy clone has been specially designed using the Laravel framework to provide seamless performance. Users can download the app from the play store or app store. Learning can be fun with engaging visual classes, video tutorials and flexible learning hours. Reach out to us to create one such app for you, right away.