Scope of learning management in future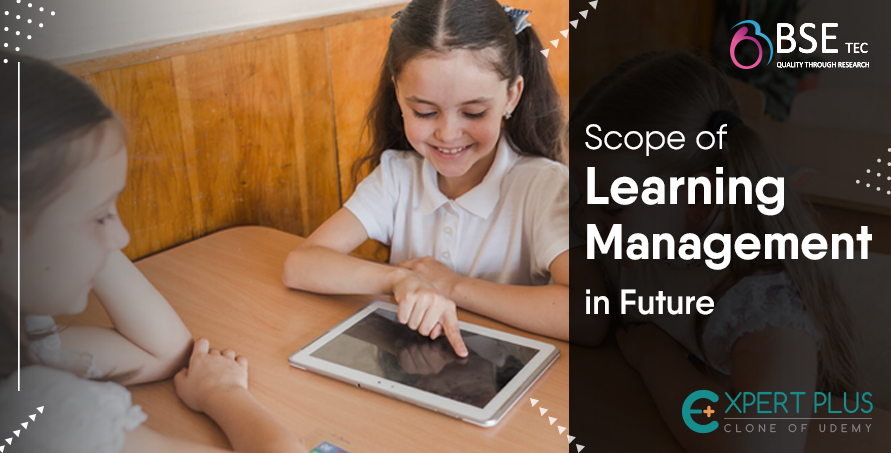 Learning management system, also known as an online learning platform is where thousands of students can apply without limit and get the degree or certificate they wish to easily. This system has gained recognition worldwide due to the plethora of tools that come handy with online courses. Development of information and communication technology has supported the growth of learning management software and its propagation. Now almost everyone in a taken part of the society has a high-speed internet to access multimedia content available online.
Despite its rapid growth, the learning management system is not completely spread in the market compared to how the internet has been adopted mostly due to lack of management resources and IT infrastructure. However, the potential for the growth of LMS technology in the market is high as universities and bigger institutes have started exploring this area and have started using LMS as an ideal medium for long-distance education programs.
LMS system makes education easier as there's an availability of multimedia sources alongside textual materials for the students. This makes learning fun and engaging thereby making a progressive e-learning environment.
Apart from students, even those who have been placed can get certificate courses in specialized areas related to their field without the to need to quit their jobs. It's easier as well as an economical way to acquire education.
The students who cannot commute to universities get the highest benefits out of using LMS. Flexibility in terms of time makes it easier to multitask and still get the best results.
There are three types of tools to create an LMS, open-source, proprietary and SaaS solutions. Although these three types have their own merits and demerits, proprietary software can be considered as an optimized platform as it doesn't require additional training or employment of manual force to control and coordinate. Expert plus is a clone script that can be used to create such software or app. It is an Udemy clone PHP script loaded with every tool that would make a learning management system complete. BSEtec offers end to end solutions to get your own online tutoring software. If you want to create LMS and place your hand in the field of education, this is the right time as the field has a great scope now and the near future.