Searching for a Learning management system to start an online teaching platform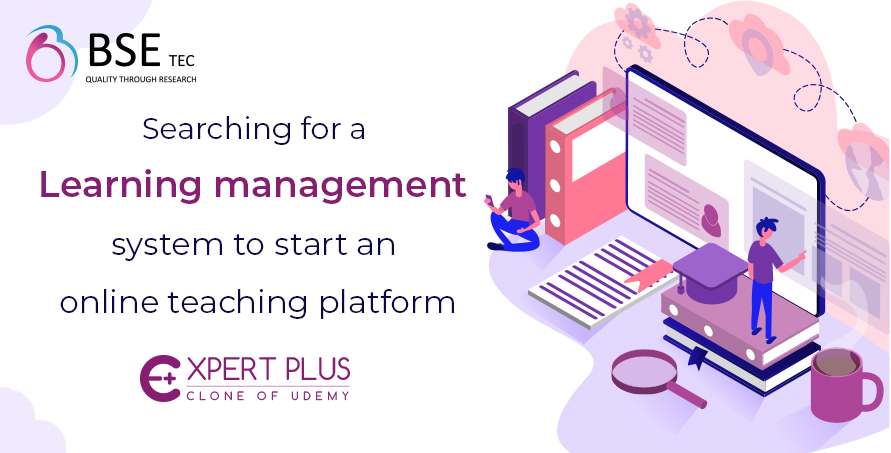 A learning management system gives a great opportunity for people of all age to learn without any disparity. Learning online is as worthy as learning in a day school. The future of learning is in the hands of the internet and online learning platforms. The drawback of the conventional academic system is that some colleges would not have a certain course that a student would like to learn. But learning management manages to get ample resources from expert tutors across the world. This is how apps like udemy, coursera and Lynda work.
If you are also an avid person in the academic area, it's high time that you start learning management software also known as e-learning software. To do this, you do not require any special skill or hire a coding expert to create it for you. In fact, that would consume a lot of time and money. You can simply get the app by hiring an app development company like bsetec. We have udemy clone scripts such as Expert Plus that has the potential to create a powerful app with attractive features and responsive design.
Expert plus is not an LMS itself; rather it is a clone script or a turnkey script that could be modified into an LMS or online education application that could be downloaded from play store or app store. The app can be opened in any device as it has bootstrap responsive design and the app is elegant in appearance. The app is also customizable and user-friendly for users as well as in the managing end
A perfect LMS should consist of features such as social login, multiple payment gateways for subscribing to various programs, certificates that are digitally portable and other accessibility options such as theme management, course management etc. To get all these features into your app, you have to get or download udemy clone. We give you a great deal to create an ultimate e learning software platform for a low cost. To know more, try our demo app expert plus and contact us for further information.