Setup up your Remote Online Fitness Class now with the best Live Streaming App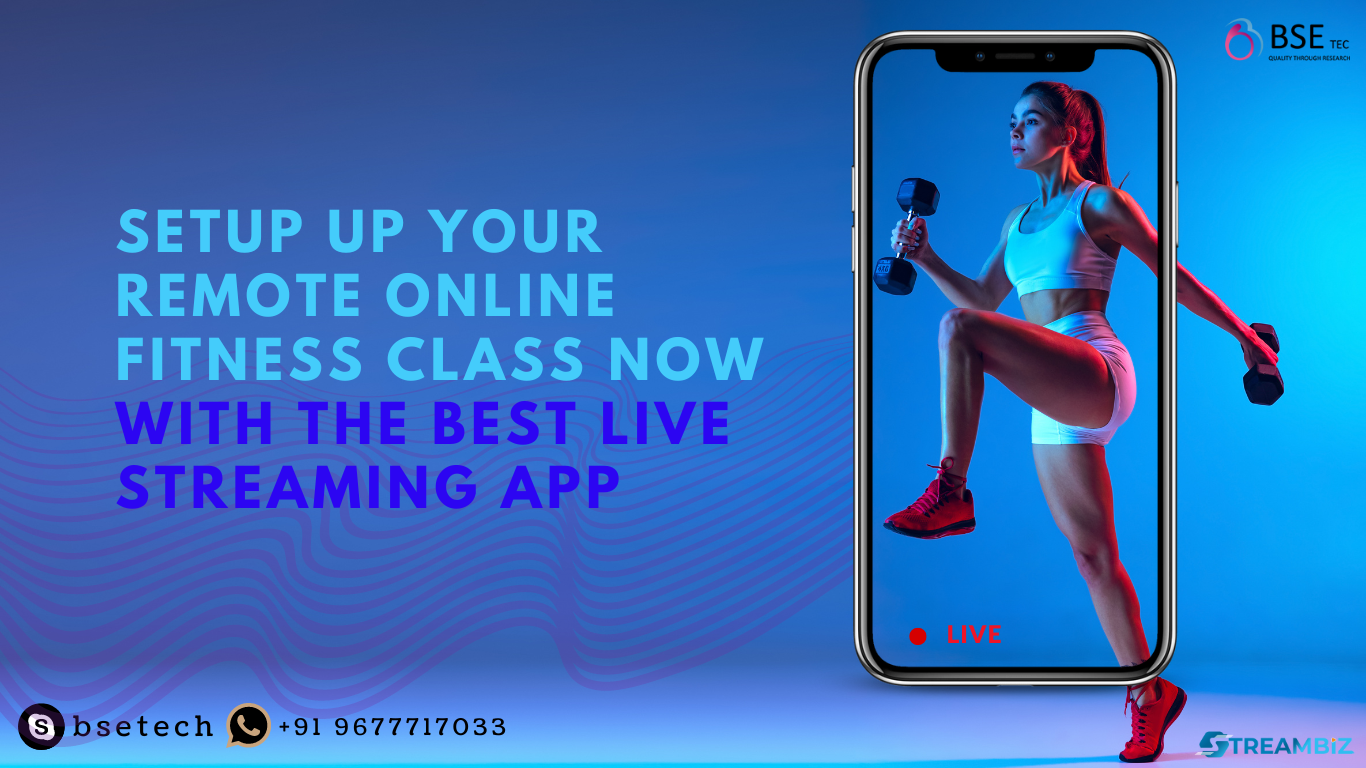 The fitness sector has become a force to be reckoned with, particularly during and after the epidemic, with the number of people working out from home rising. With the growth of boutique studios, there is a class for everything.  However, in this fast-paced world, not everyone has the time to get there due to work commitments and other obligations. This is how online streaming platforms came into the game for fitness, of course, Youtube fitness videos play a big role. However, we will go through how creating your own video streaming platform can help you build your brand.
Why Do You Need Your Video Streaming Platform Apart From Youtube?
"The star power that matters right now is the power of social media," says Paul Dergarabedian, a senior media analyst at ComScore. Yes! No one can disagree that YouTube is a platform that can bring a worldwide audience to your platform while also allowing you to monetize the content. But this has certain risks too! YouTube and its income are uncertain and it offers hardly anything to help you establish your brand! It serves as a catalyst for achieving your business goals and reaching your target audience, but having your own fitness video streaming platform is what sets you apart.
Netflix Of Gyms: 
When it comes to working out, we are no longer limited to brick-and-mortar fitness studios thanks to technology improvements. We can now experience ultra-high-quality workout video-on-demand in the comfort of our own homes, delivered by highly trained PTs and instructors in a premium, engaging style, thanks to the rise of fitness streaming services. The Best On-demand Fitness Streaming Platforms are readily available!
Benefits Of Setting Up Your Own Streaming Platform:
Stream Anywhere with Cloud Hosting:

Cloud video streaming is the technique of hosting and streaming videos only on cloud servers rather than on-premise servers. Cloud streaming services are currently being used by many enterprises and broadcasters.

Mobile Video Streaming:

Live streaming App scripts have responsive designs, which means the app is compatible with all devices and provides an outstanding user experience regardless of the device used. With

live streaming app platforms

, you can easily broadcast workout classes to any device.

Customizable Video Player:

All live streaming app scripts have a ready-made white-label solution that allows you to tailor your platform based on your requirements. Branding is easy and you can customize your brand Without Third-Party Ads or Logos.

Easy to Use and Setup:

You can Set Up Live Streaming in a Matter of Minutes with these Live streaming apps. It has user-friendly features and is also easy to use without any complications.
How Streambiz Can Help You!
StreamBiz is a live streaming PHP script that allows you to create your own live video streaming app. It is similar to the Bigo live clone in that it provides multiple accessibility options such as user interaction, live streaming, watching live broadcasts, and so on. Create your own Fitness Live Streaming App for Android and iOS with StreamBiz, the best periscope clone. It is one of the most reliable and affordable Live Streaming scripts, with excellent and advanced features. Contact BSEtec for more details and a free live demo.