The Best Ways to Use Live Streaming Video in Your Business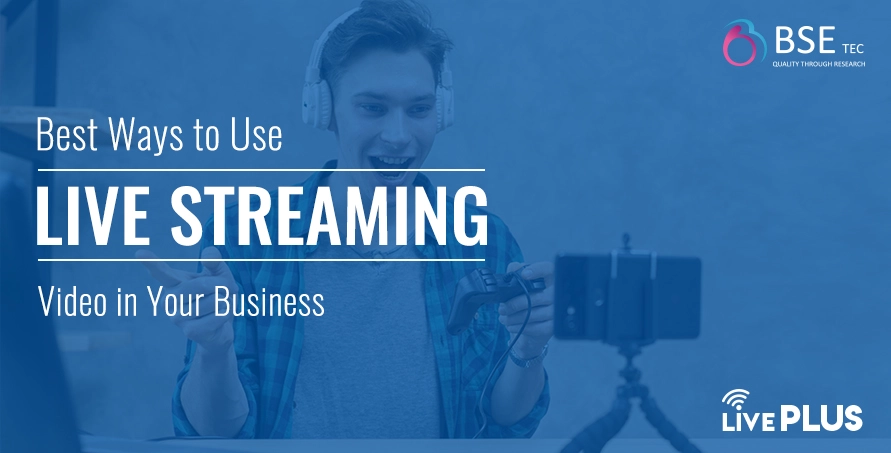 Live streaming is beyond showing people the interesting things happening in your life. People would simply ignore your content if it is monotonous and clichéd. Every video content in a live streaming platform should strive to be unique and appealing, especially to make it a better business tool. To keep your audience interested in your content, here are simple steps to follow:
Live Events
Host live events and show the people what is going around as they find it interesting to see new places and learn something different. As the event is freshly broadcasted, it creates curiosity among them to get to know more. For instance, if your company is launching a new product, a live video streaming can get more people to know about it beyond the walls of the event venue. It would be even more engaging when we respond to the comments given by the users. By the number of hearts sent by the users, we can get to know if they find it amusing or there is a need for tweaking it differently.
Interviews
Interviews are the best way to engage with the audience. It could be a two-way interview where the host and an interviewee, mostly the employees or any famous personality have a conversation and is broadcasted. In the second case, the users actively take part in posing questions to the interviewee.
How it's made videos
Showing how certain products are made in your company gives the users a feel of trust in your business. Showing the process of making the product, especially in the factories, can be an interesting video content along with curation by one of the employees.
Training and tutorials
Basic training can be given on certain areas and to learn beyond, you could suggest the users contact your business. Free training sessions give mutual benefits for the users as well as the company. Videos on how to start off with a career, how to face certain situation and so on can grab the user's attention.
Question and answer session
Users might have various doubts, they might want to know the price of products and their features. Take up question from them and give responses either in the live video streaming or ask them to contact further by giving your contact details.
There are plenty of ways to create appealing content and gather the attention of the target audience. Live streaming platform offers businesses a great opportunity to engage with the relevant audience. People do not subscribe to any particular channel unless they are interested and have a desire to make a purchase, this is why live streaming platform can help in filtering out the people who love your products and also to talk to people who aren't aware of it as well. Making an organic user base through interactive live videos can be the best marketing strategy for businesses. If you want to create a live streaming platform, a live streaming apps clone can be used which makes your app look similar to Periscope. Live Plus live streaming PHP script is a bigo live clone created using cutting-edge technology. Get the best of all features using Live Plus and start your live streaming app now.