The Billionaire Guide On Learning Management System That Helps You to Get Rich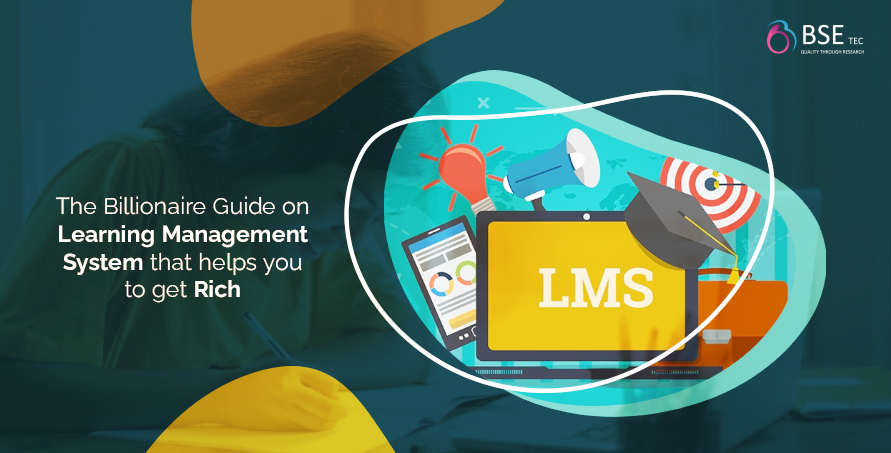 The most profitable and successful businesses are the ones that are going with the trends and effectively connecting to their targeted audience with relatable and quality content. Entrepreneurs in 2020, Are focusing on developing a knowledge-sharing platform with the advanced features and tools at an affordable cost to earn more users and get revenue from them. In order to get more revenue from the learning management system, You need to start from choosing your resources for building an eLearning software very carefully. Because resources will decide your management cost and sometimes entrepreneurs do everything on their own and in the end, they left with nothing because their costs exceed too much. There are clone scripts in the market like ExpertPlus – Udemy clone script, That lets you develop your eLearning software at ease with affordable cost. Also by using clone scripts, You will not only save cost but also you will save time and you will get a technical brand on your side. Here are some suggestions to develop a profitable learning management system.
Membership Charging Model : 

There is a new trend in online training software of charging membership fees only, For all the courses from a particular instructor. This revenue generation model can be popular and this will surely gain more success than charging individually for course to course. 

Certification Course : 

You can choose to don't charge for courses and their knowledge sharing but you can charge all for getting certification for that course. This can boost your sales as well as your user base without doing any special promotions. Also on the other side, it will boost the course completion and retention percentage by many times

Understanding the obstacles : 

In the development of eLearning software, You will face many obstacles and you have to fight them all to be sustained in the market and continue providing quality learning to your users. Also for more understanding of

obstacles in eLearning

you can go through this article. 

Focus on Individual skill learners :

 There is a segment of your targeted audience, That are individuals from jobs, entrepreneurs, or from anywhere but coming on the eLearning platform with individual skills learning for certification only. They are the individuals that use fewer resources on your platform and pay more even then full-time learners. 

Corporate applications :

 As an independent eLearning platform you can tie up with corporates and businesses to design personalized eLearning courses for their employees and new trainees. You can charge them for using your platform and they can improve the skills of their employees. This will give your platform more revenue and boost. 

Future Ready script :

 If you want to earn a fortune from an eLearning Software then you are required to update your platform's features and technologies according to the trend and you should be able to be futuristic in that. Your platform's technology should not be outdated at any cost. With scripts like ExpertPlus- udemy clone, you will be getting a technical partner with you. That guides you with all the latest technology and trends going on in the tech growing world. 

AI is a new need :

 In eLearning, The new need and futuristic technology is Virtual reality and Augmented Reality, That parents are looking for right now on the internet to get their children the better understanding of topics and mind development. With these AI-based technologies they can experience all the theatrical things and they can learn and adapt those learnings very quickly. If you want to earn huge money then you have to adopt these technologies before your competitors do.
At BSETec, We are doing everything to make your platform better than your competitors by charging you very reasonable in terms of industry standards. Also with the brand like ExpertPlus, You can develop your platform with readymade features like 
Admin dashboard

Users management

Internal message system

High-Tech learning 

Social sharing 

Instructor credits

Database Management

Bulk email marketing 

Blogs management

Course discussions 

Transactions management

Page and module management

And many more. 
ExpertPlus comes with a fantastic framework and high tech security and firewall. Along with the fantastic script we provide extra services like free installation and regular updates to make your platform work fully functional all the time. You can buy ExpertPlus with all these benefits with the enterprise package at $299 only. Even You can claim free of cost Basic package of this script today at ExpertPlus